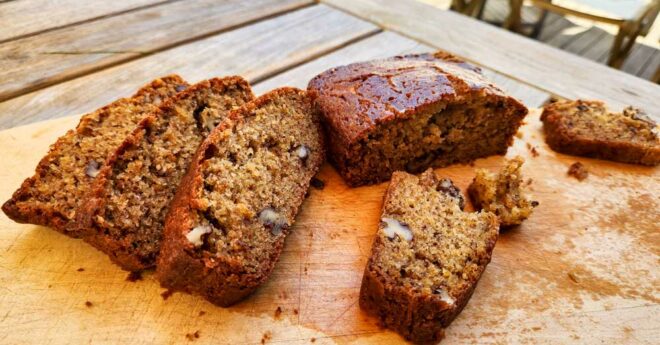 Wood-fired Banana Bread
Oct 24, 2023
Posted by Forno Bravo
Print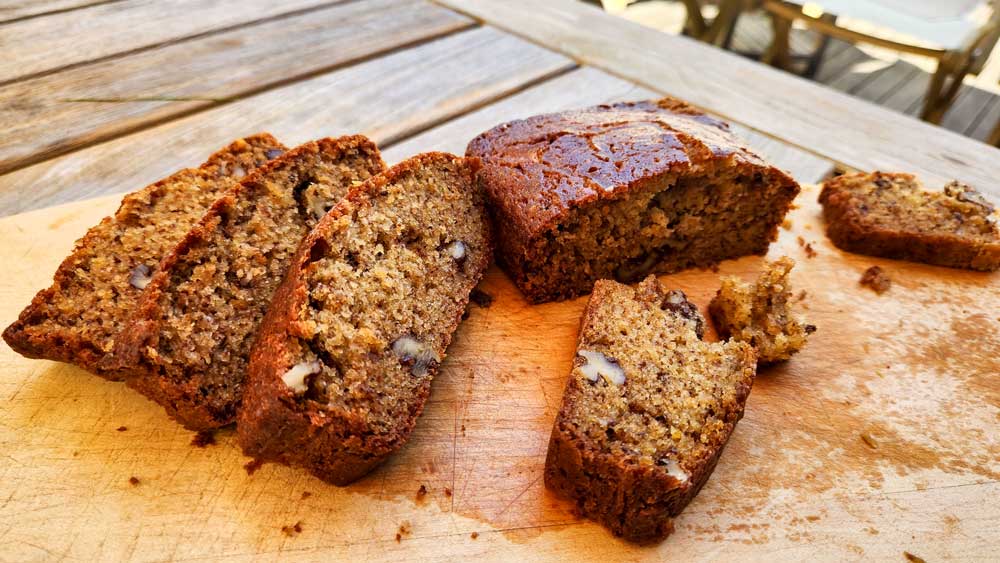 Introducing a mouthwatering delight: Wood-Fired Banana Bread. This recipe blends the sweetness of ripe bananas with a hint of cinnamon, then bakes it to perfection in a wood-fired oven. The result? A heavenly taste that will blow your socks off.
Thanks to Jaiai Colognese, a phenomenal cook and food stylist for providing this recipe. Follow her below:
Web: jaiacolognese.com
Instagrama: @jaiacooks
Watch video:
---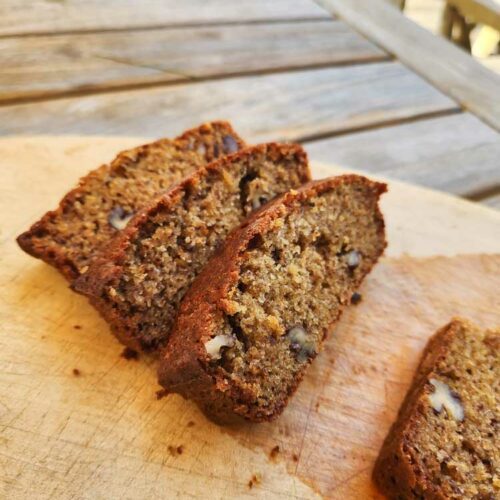 Wood-fired Banana Bread
Ingredients
Wet Mix
242 g Plain yogurt
200 g eggs
1 Lemon zest
1 tsp Vanilla
Dry Mix
400 g ap flour You can substitute with 230g ap + 120g whole wheat or Spelt flour
2 tsb Baking soda
1.5 tsp Baking powder
1 tsp Banana
Bananas and Walnuts
450 g Ripe banana (4-5) - pureed in food processor
10 oz Walnut pieces
Crumb Toppinig
3.2 oz Flour
1.4 oz Sugar
2 oz Brown sugar
1 tsp Cinnamon
3.2 oz Butter
Instructions
Cream the butter and sugar on high speed in a stand mixer.

Combine the wet ingredients in a bowl.

In a separate bowl, combine the dry ingredients.

Alternating between wet and dry, add all ingredients into the mixer.

Add walnuts.

Pour the mix into a a pre-greased/floured 9" pan loaf molds (or any similar-sized bakeware of your choice)

Sprinkle the crumb topping generously over the batter.

Bake at 350F for 45 to 60 minutes depending on the type of bakeware you use.