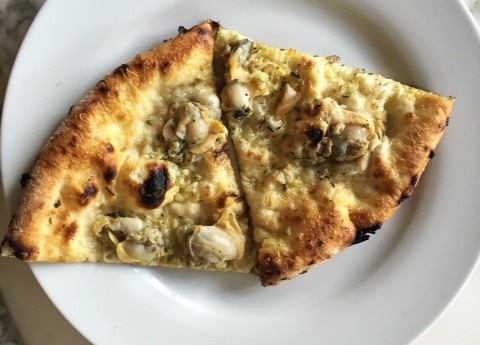 White Clam Pizza Recipe
Sep 19, 2016
Posted by guestchef
Print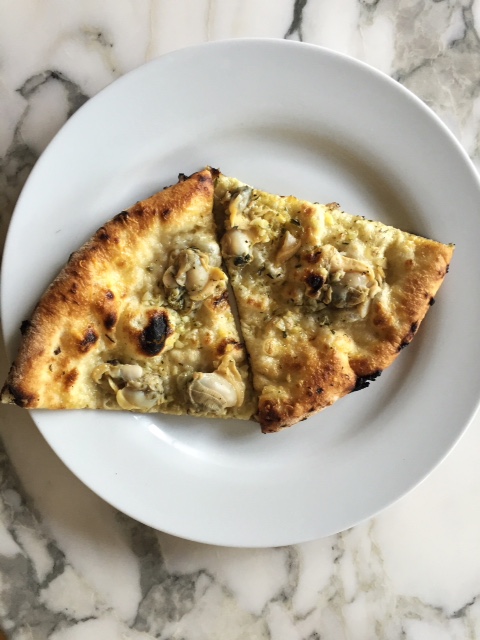 White Clam Pizza recipe submitted by Contest contributor Adam.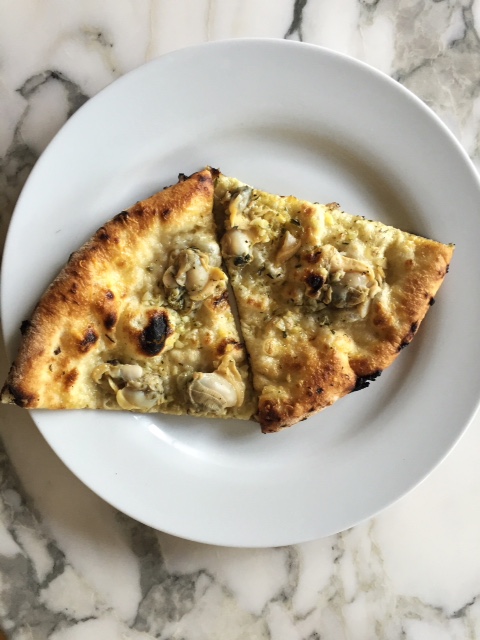 White Clam Pizza
My attempt at recreating the amazing white clam pizza at Frank Pepe's in New Haven, CT
Ingredients
Pizza Dough (Can be scaled up)
500 grams 00 Flour
300 grams water
13 grams fine sea salt
1.5 grams instant yeast
Topping
2-3 Tbsp pecorino romano cheese grated
12 little neck clams shucked
1-2 Tsp dried oregano
3-4 Tbsp extra virgin olive oil preferably from Puglia
2-3 cloves garlic minced
Instructions
Make Dough
Dissolve salt in water.

Add yeast and let sit for a minute to hydrate

Add all of flour and mix by hand into a shaggy mass of dough

Cover and rest for 20 minutes

Knead on a lightly floured counter for a few minutes until smooth, form into a ball, place in a lightly oiled container, cover, and let bulk ferment at room temperature (~70 F) for two hours

Divide dough in thirds (approximately 275 grams each) and form into balls

Place dough balls on lightly floured sheet pan, dust tops with flour, cover tightly with plastic wrap, and refrigerate 24-48 hours

Remove from refrigerator ~90 minutes before making pizzas. Dough can be held at room temperature a few hours
Form and Bake Pizzas
Place dough ball in a bowl of flour and flip over so top and bottom are floured

On a counter top or board flatten dough with finger tips, leaving a 1/2 inch rim around circumference. Flip over and repeat. On back of knuckles gently stretch dough evenly until 12 inches in diameter.

Place stretched dough on lightly floured peel

Spread pecorino romano evenly over dough, leaving outer 1/2 inch clear. Scatter clams evenly over dough. Sprinkle garlic and oregano all over. In a circular motion starting in the center and moving out, drizzle olive oil on top.

Bake in a wood fired oven (mine is a FB Primavera) with a deck temperature ~850 F - 900 F. Dome the pie before removing.

Devour!