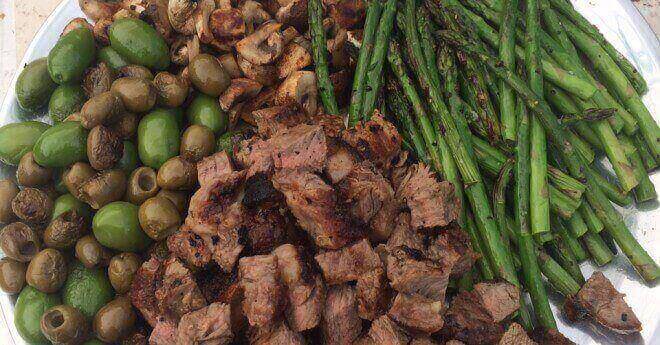 Ultimate Wood Fired Appetizer Platter
Aug 17, 2015
Posted by guestchef
Print
Contest Recipe submitted by Peter Rumbolo.  Thanks Peter.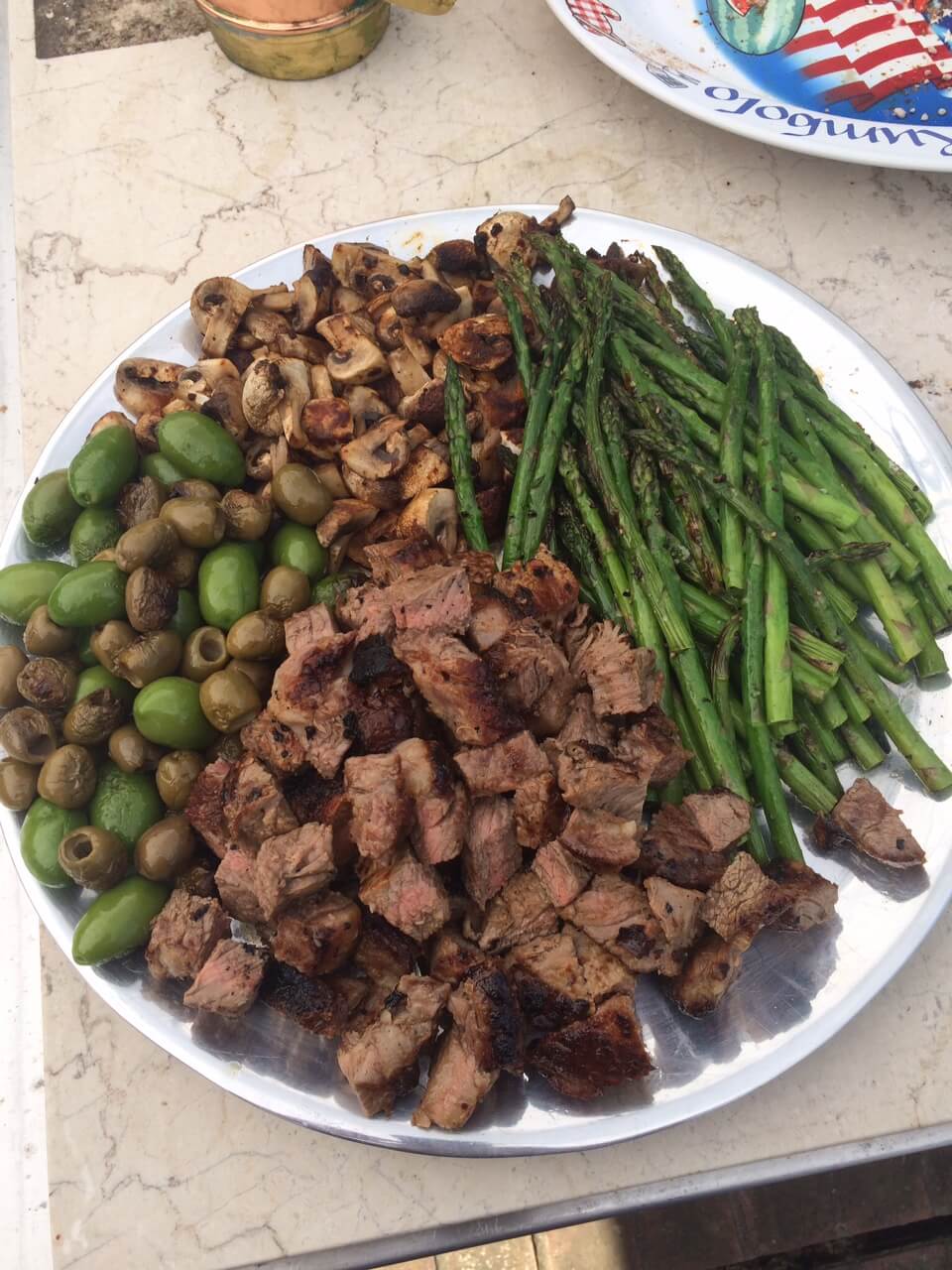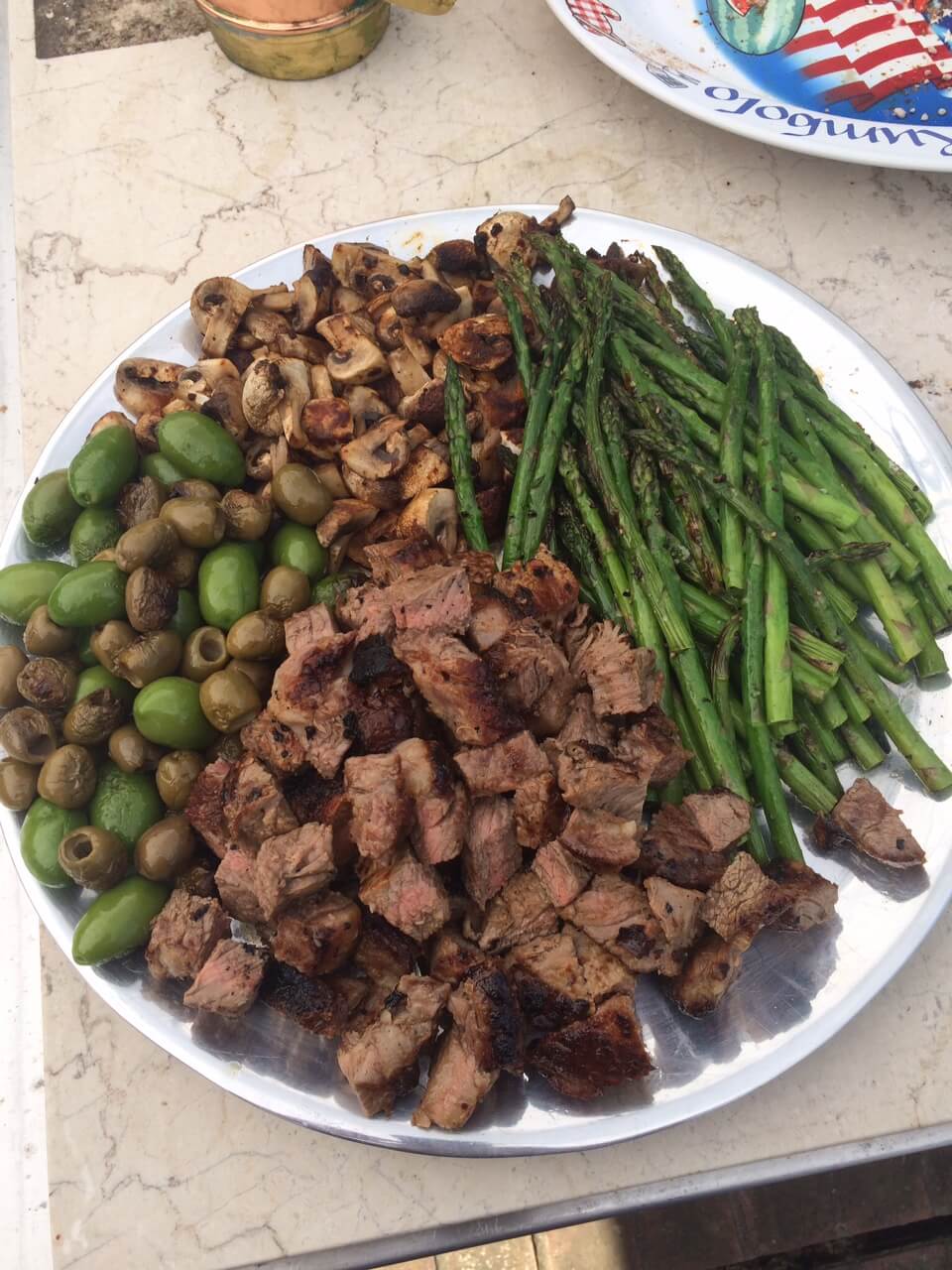 Ultimate Wood Fired Appetizer Platter
Wood fired Rib eye steaks, mushrooms, asparagus and olives on a large platter. I cook this while my guest are outside with me to add to the allure of the oven and wood fired cooking.
Ingredients
3 1 ¼ inch rib eye steaks
2 lbs fresh asparagus
2 lbs fresh mushrooms cut in 1/2
1 lb green olives preferred stuffed
4 tbsp granulated garlic
6 tbsp brown gravy mix
TT salt
TT black pepper
Instructions
Use an iron skillet. Heat oven to 850-900 degrees. Coat skillet with oil and place olives in pan then oven. Cook for 3-4 minutes until a light charring noted on the olives. Remove and place on the platter. Place mushrooms in the pan and coat with brown gravy mix. Cook in the oven for 3-4 minutes and place on platter. Place asparagus in the skillet and season with salt/pepper. Cook for 1-2 minutes. Remove and place on the platter. Coat both sides of the ribeyes with granulated garlic and brown gravy mix. Place in the skillet and cook, by the clock for 3 minutes. Turn the ribeye and cook other side for 3 minutes. remove and dice into bite sized pieces. Place on platter and serve.