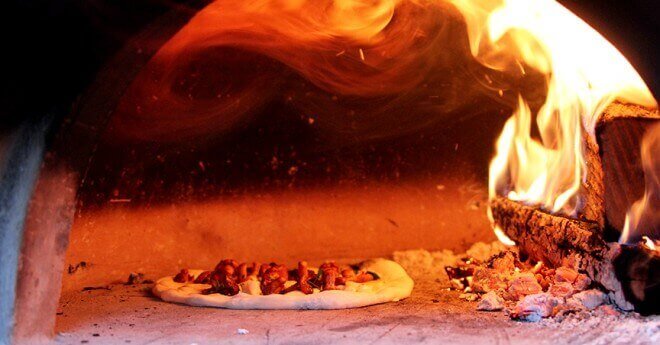 Taleggio And Golden Chanterelle Pizza
Feb 21, 2015
Posted by Chef Bart
Print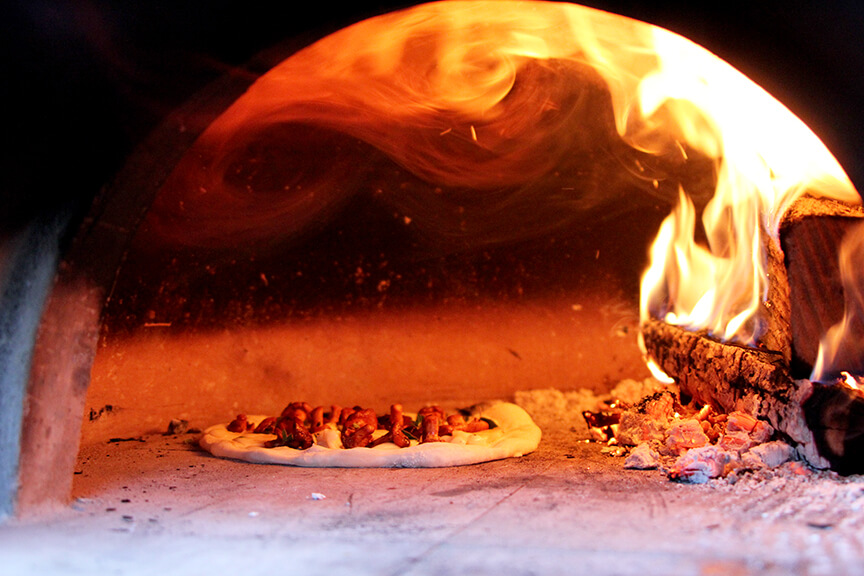 Taleggio is one of my favorite cheeses. Hailing from the Lombardy region of Italy, it is rich, buttery and balanced with tart fruity and nutty flavors. It is sublime on any cheese plate but it quickly becomes ridiculously delicious when melted on pizza. Taleggio has a soft reddish-yellow washed rind that gives it a subtle salty finish and a wonderful off-white pale colored paste. If you have yet to dabble in this extraordinary ingredient, I urge you to fire up your Forno Bravo oven and indulge!
For this Taleggio inspired pizza, I could not resist adding golden chanterelle mushrooms and fresh thyme. For an added punch, I finished the pizza with a drizzle of local honey and arugula.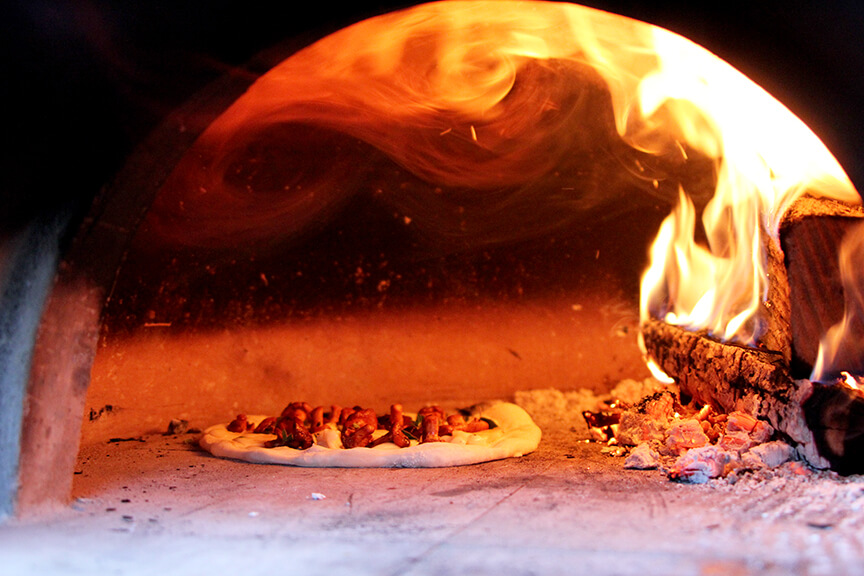 Taleggio And Golden Chanterelle Pizza
Ingredients
1 Dough of your choice
2 ounces Cheese Taleggio, sliced into thin pieces
.5 cup Golden Chanterelles 10-12 small
2 sprigs thyme fresh
2 teaspoons honey
.25 cup Arugula
.5 teaspoon extra virgin olive oil
black pepper fresh cracked
1 teaspoon butter
Kosher Salt
Instructions
Prepare the golden chanterelle mushrooms first by gently brushing any dirt or sand from the tops and bases. Avoid soaking the mushrooms in water; if need be, use a damp kitchen or paper towel to clean. In a small sauté pan, over medium-high heat, melt butter and add the chanterelles. Season with salt and pepper and cook for 3-5 minutes or until the mushrooms begin to become tender. Remove from heat and toss in the fresh picked thyme leaves. Set aside for pizza assembly.

Form your dough and evenly place the Taleggio cheese over the top. When melted, Taleggio is creamy and will spread. Add the chanterelles and season with fresh cracked black pepper.

Place in your oven and bake. Toss arugula in a small bowl with extra virgin olive oil. Once the pizza is cooked, remove and finish with the drizzle of honey and arugula. Hope you enjoy.
Notes
Until next week, feast well.