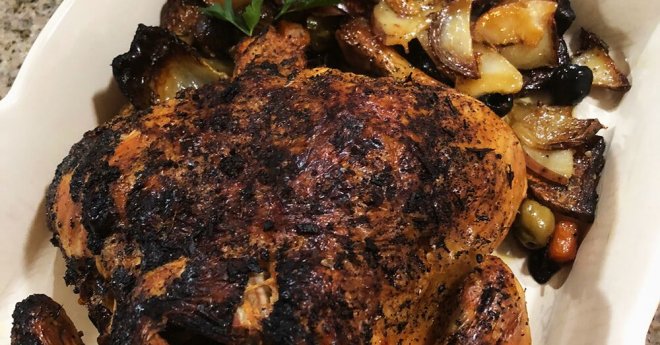 Stella's Sunday Chicken
Feb 14, 2018
Posted by Vito Romani
Print
Sunday afternoons are the perfect time to pop a chicken and some vegetables in the oven and let them roast for a delicious "set and forget" meal. The subtle smoke and moist heat of a wood fired oven infuse into the meat, keeping the chicken juicy and bringing together the flavors of this classic dish. Chef Vito Romani gives us a flexible recipe that can be easily adapted to ingredients you have on hand for authentic, Italian-style cooking.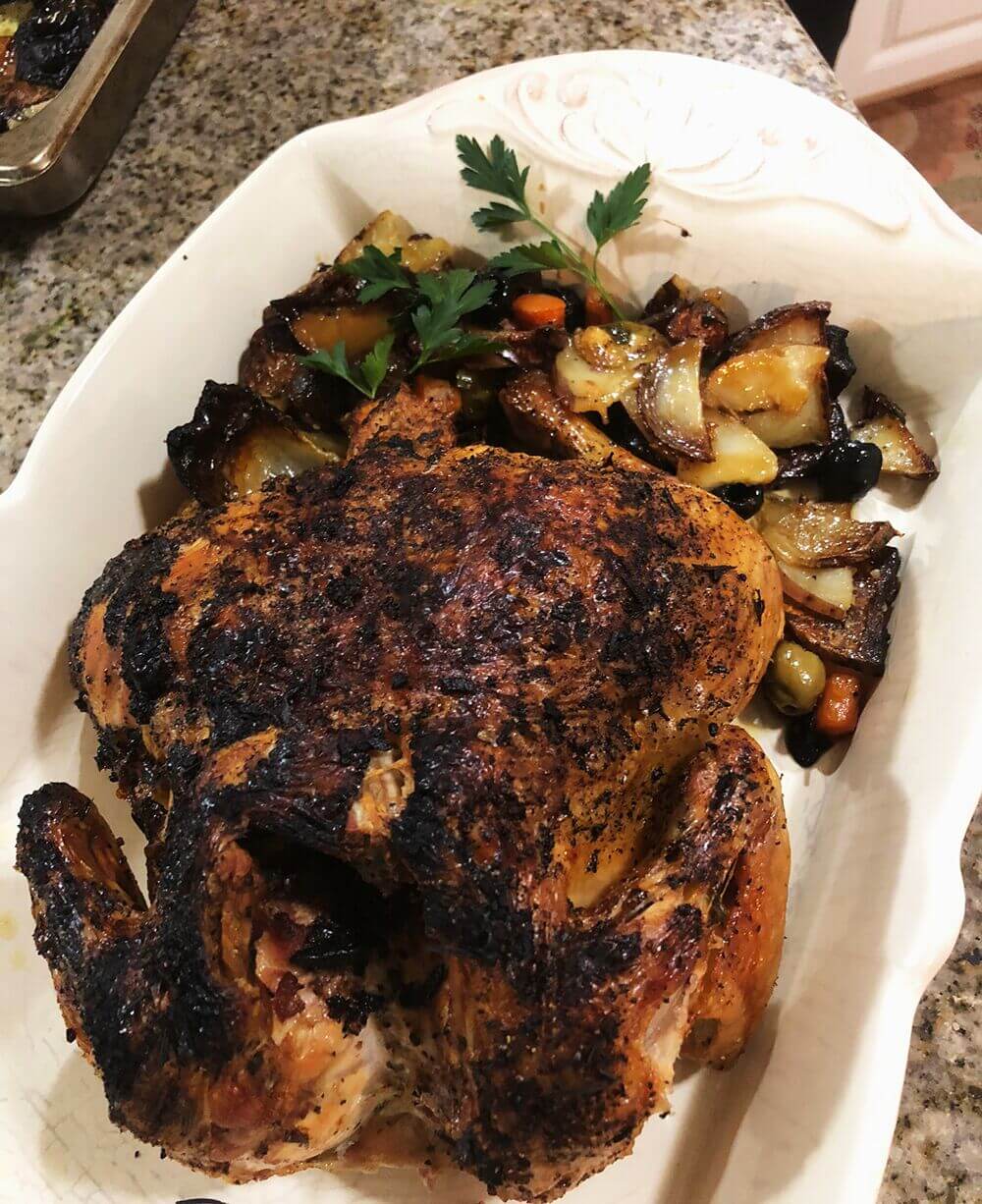 Stella's Sunday Chicken
Chicken and vegetables roasted in a wood fired oven by Chef Vito Romani
Ingredients
whole chicken
onion - quartered
Red potatoes - sliced into rounds
Yukon gold potatoes - sliced into rounds
carrots - sliced into rounds
Italian Parsley - chopped
garlic cloves - thinly sliced
black olives
Green olives (with pits)
lemon - juiced
Herbs and Spices
rosemary
fresh oregano
salt
coarsely ground black pepper
Poultry Seasoning
Dash Cayenne Pepper (optional)
extra virgin olive oil (EVO)
Instructions
Build a fire in the oven and let it burn down to coals - Approximately 400 degrees F.

Place chicken, surrounded by vegetables, in an oven-proof or

terracotta

pan.

Rub chicken with a paste of salt, pepper, poultry seasoning, cayenne, herbs, and a little EVO.

Sprinkle vegetables with the same seasonings and more EVO.

Squeeze lemon on chicken and vegetables.

Place pan in the oven; close door.

Bake until chicken reaches an internal temperature of 165 degrees F. (Approximately 45 minutes - 1 hour)

Remove; let chicken rest for a few minutes, slice, serve, and enjoy!