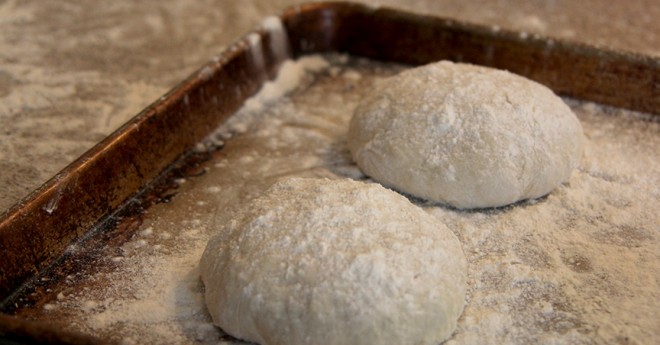 Quick Dough
Oct 05, 2015
Posted by Chef Bart
Print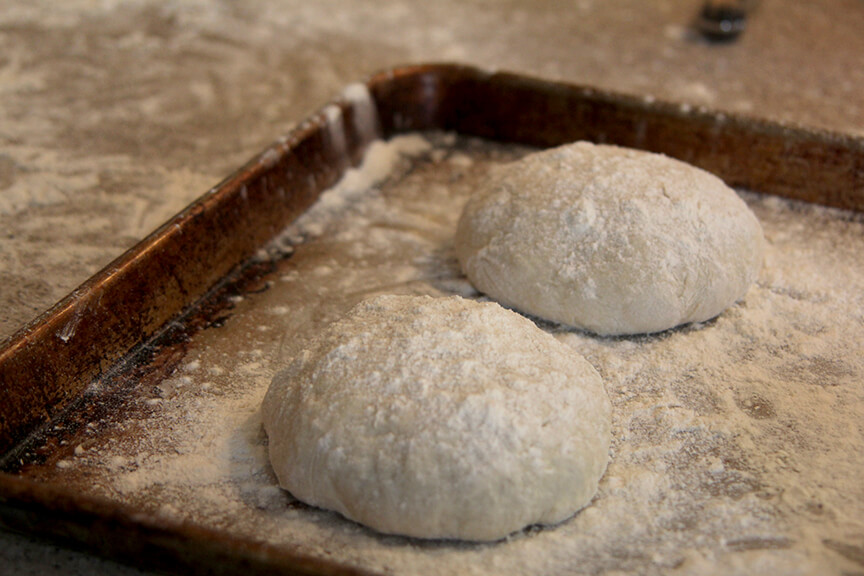 What happens when you are missing an ingredient or two?  What if you do not have the time you need to make your dough?  This week's pizza cooking presented me with just that challenge.  No "00" flour. Not ideal, but I used all-purpose flour.  Not enough time to work though my preferred dough, I used instant yeast, skipped hydrating the yeast and autolyse steps, crossed my fingers and hoped for the best.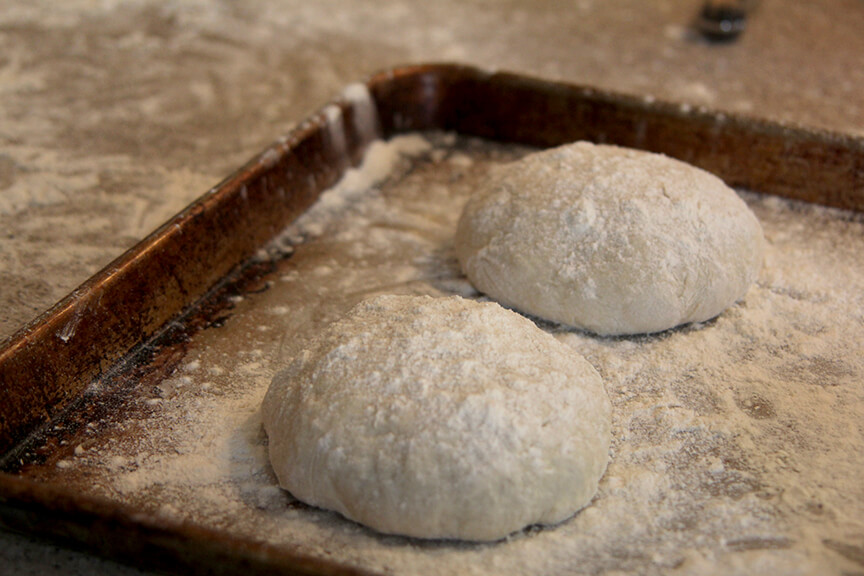 Quick Dough
Ingredients
5 1/2 cups all purpose flour 24 oz
2 tsp Kosher Salt .5 oz
1 1/4 tsp instant yeast .14 oz
2 tbsp olive oil 1 oz
1 tbsp sugar .5 oz
2 1/4 cups water 18 oz
Instructions
In a large mixing bowl, combine all the ingredients and mix until dough is smooth. Let rest for 5 minutes. Remove dough from bowl, knead for 3 minutes, until dough is silky smooth. Cover with plastic and let rest for 5 minutes. Divide dough into 5 equal portions, approximately 8 oz each, and set aside until needed. Dough can be used within 2 hours or stored in the refrigerator for up to 3 days.