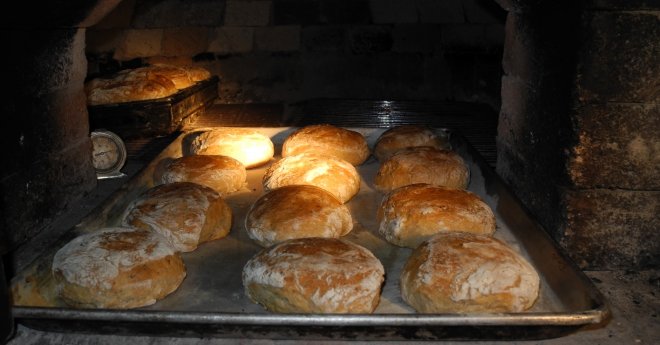 Potato Bread – Buns and Loaves
Feb 18, 2019
Posted by guestchef
Print
Back in 2014, one of our Wood Fired Forum members from Ottowa Valley, Canada came up with a delicious recipe for Potato Bread that we wanted to share with the larger community. Potato Bread generally has a heartier flavor than some other types of hearth bread. This recipe uses a combination of flours, oats, and potatoes for a one of a kind result!
Contributor "Fornax Hominus" wrote in his post:
"I started making potato bread about a year ago and my wife requests it every week… so I have made it about 50 times now! I've tweaked the recipe a bit, mostly trying to use the least amount of flour to keep the dough as moist as possible."
Note: This recipe makes a lot of bread – 3 loaves + 16 buns! But don't worry, it will be gobbled up quickly.
Want to find more great recipes or cooking or building help from folks in the wood fired world? Sign up and visit the Community Forum on Forno Bravo! With 26,000 members, there is always something new to learn or add!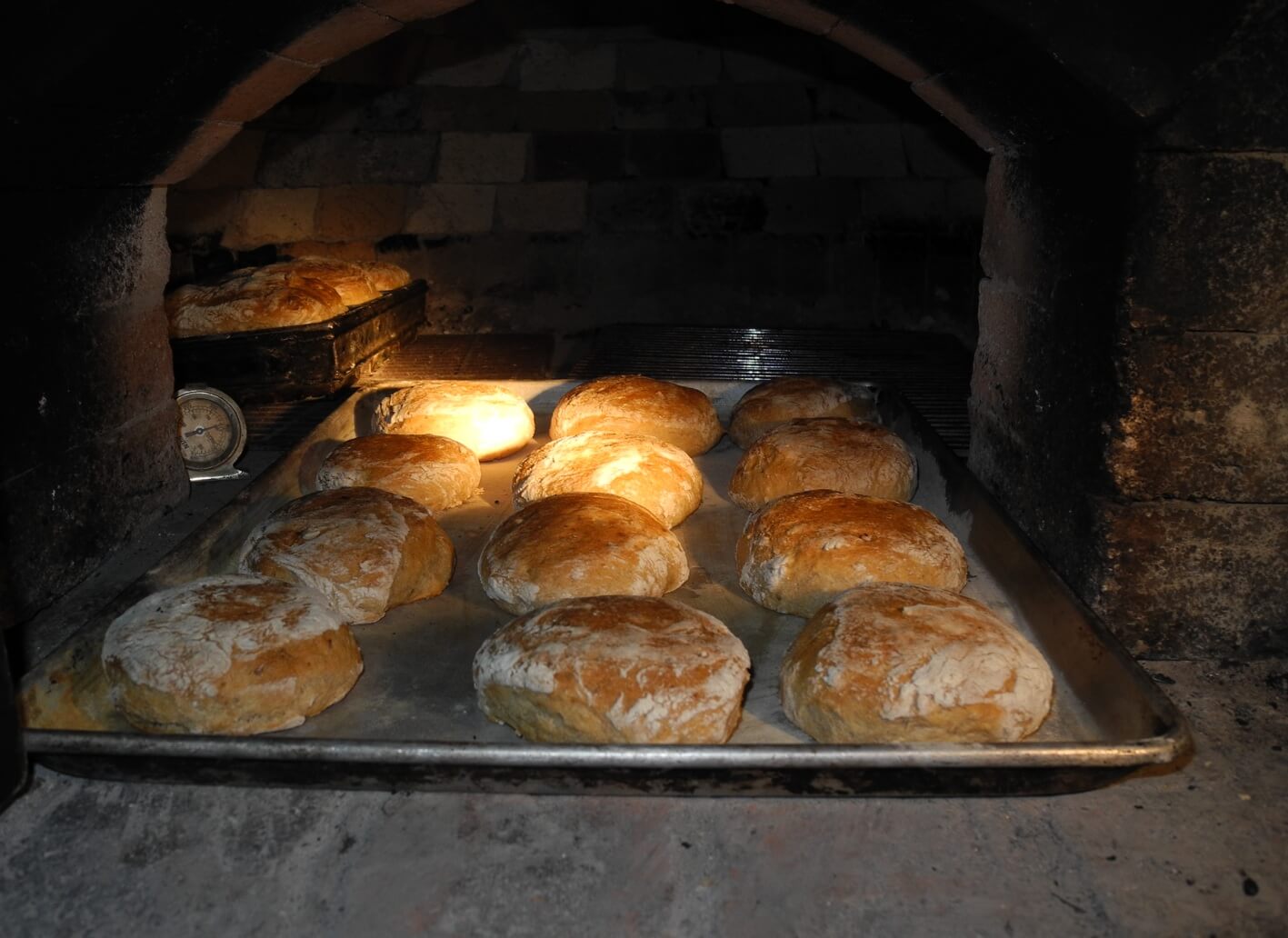 Potato Bread - Buns and loaves
A well-tested, home-style, wood-fired bread that combines potatoes, oats, and flour and can be baked as buns or loaves!
Ingredients
1.5 lbs potatoes peeled
5 cups water
1 cup rolled oats
2.5 tbsp dry yeast
1 cup millk
2 tbsp butter
3 tsp sea salt
2.5 cups Whole Wheat Flour - hard
10 cups Unbleached hard flour *Stone-ground organic works well
Instructions
Dough
Cook potatoes in 5 cups water until soft

Drain the potato water into a stock pot and add 1 cup rolled oats. Allow the mixture to cool until lukewarm.

Add 2 1/2 tbsp dry yeast ... proof until foamy.

Meanwhile, mash the potatoes with the milk, butter, and sea salt.

Add the mashed potatoes to the proofed items in the stock pot and stir well.

Add flour to the pot 1 cup at a time. Stir until incorporated. (2 1/ 2 cups Whole Wheat hard, and up to 10 cups unbleached hard flour - you may not need to use all of the flour.) The dough should be sticky.

Cover and let rise until double, (Apx. 1 1/2 hrs)
Baking
While the bread &/or dough is rising, heat your oven to 600°F. Remove the coals and let it cool down to 450°F - 500°F. (Depending on how quickly your wood-fired oven heats up and cools down, you may need to start prepping it a little earlier in the process.)

Loosen up the edges of the dough from the pot and pour the dough out onto a board with lots of flour. Cut dough into chunks and roll in flour (so you can pick up the sections.)

Put loaves and buns onto greased and floured pans (for loaves) or sheets (for buns) and let rise for 45 mins. (Yeilds apx. 3 loaves + 16 buns)

Bake the bread until brown. Remove the loaves from the pans and put them back in the oven to brown the sides and bottoms. Typically, it works out to a 25 mins cooking time for the buns; and 25 + 10 mins browning for the loaves. (Internal temp of the bread should be 205°F when finished.)

Cool before cutting. Enjoy.
Notes
Additional Chef's Notes: Baking Temperature: A 450°F oven works for me, but I have done hotter and cooler successfully. Uses for Extra Heat: Since my oven is usually 600+°F for about an hour after raking the coals ... I often roast coffee, brown veggies, or some such till the oven gets down below 500°F.