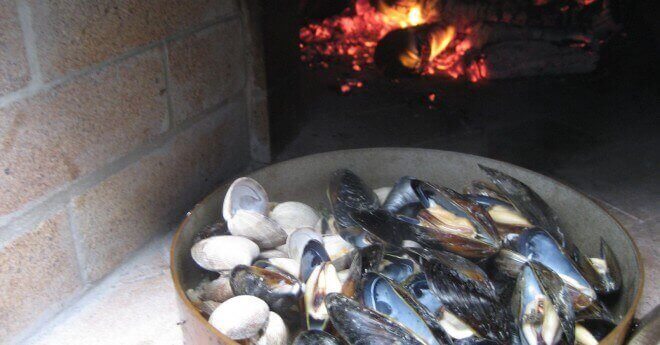 Oven Roasted Shellfish
Jan 16, 2012
Posted by guestchef
Print
This is a quick and simple recipe for any combination of shellfish – clams, mussels, etc. Be sure to have lots of crusty bread on hand to help soak up the sauce and juices.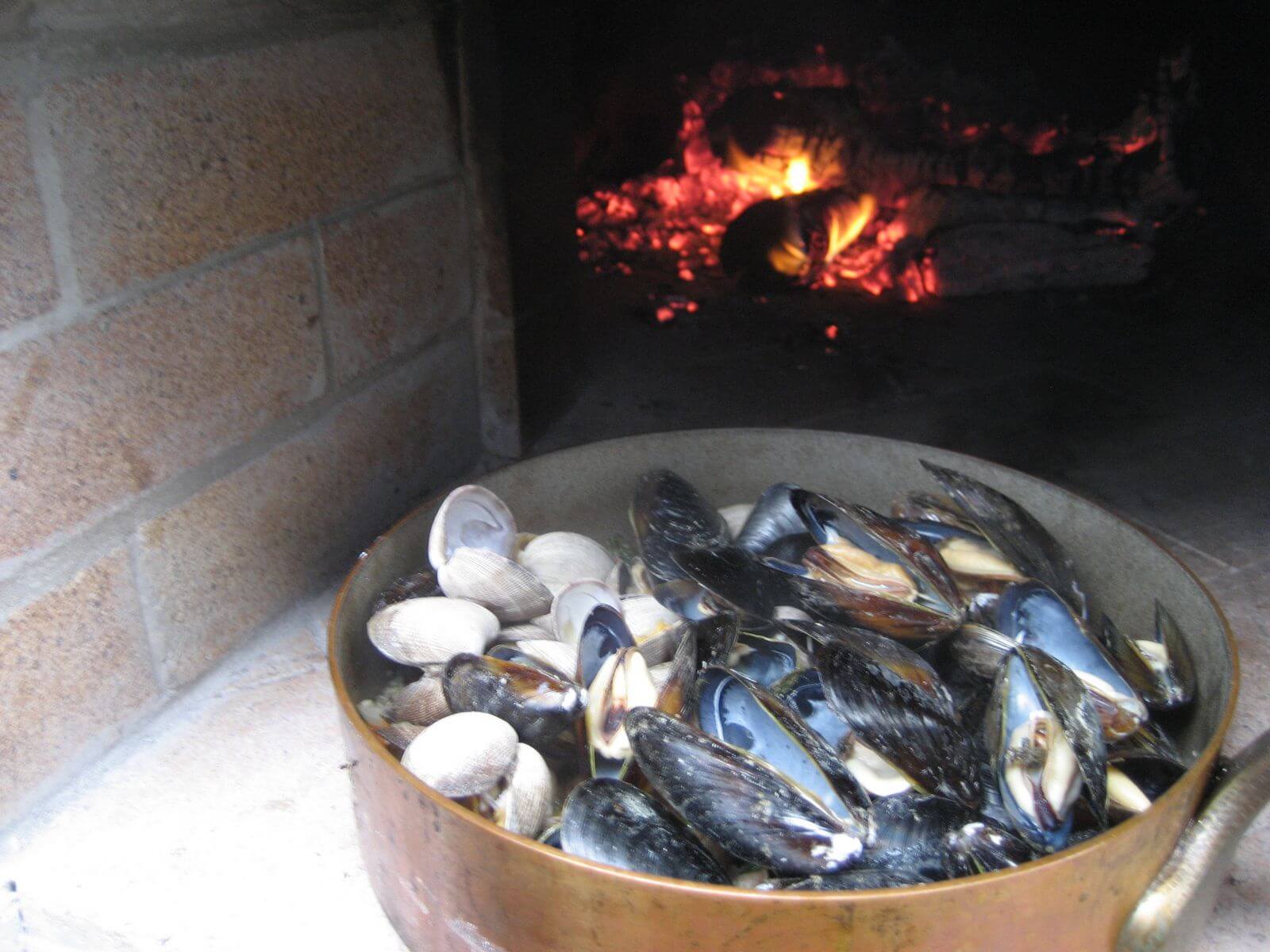 Oven Roasted Shellfish
Ingredients
2-4 lbs mussels or clams or a combination of each.
2 tbls olive oil
1 cup onion chopped
2-3 cloves garlic minced
1 cup tomatoes chopped
1/2 cup parsley chopped
1/2 cup white wine
Instructions
Use a hot – 450° to 500° – oven with an active flame. There's a lot of moisture in this dish and the steam created and the high heat helps to cook this dish quickly.

Place heavy bottom saute pan or terracotta bowl in oven to heat. Add oil to pan and let it heat for a minute or two. Add garlic and onion, and saute for 2 minutes.

Add tomatoes, parsley and wine and shake the pan (or stir) to mix and distribute evenly on the bottom. Cook 2 minutes to bring to boil.

Add shellfish and place pan deep into the oven for maximum heat. Let this roast for 5 to 7 minutes or until all the shellfish have opened. Any shellfish that hasn't opened should be discarded.

Remove the pan from the oven, spoon shellfish into individual bowls and distribute the sauce and vegetables evenly over each bowl. Serve with crusty bread.

Enjoy!
Notes