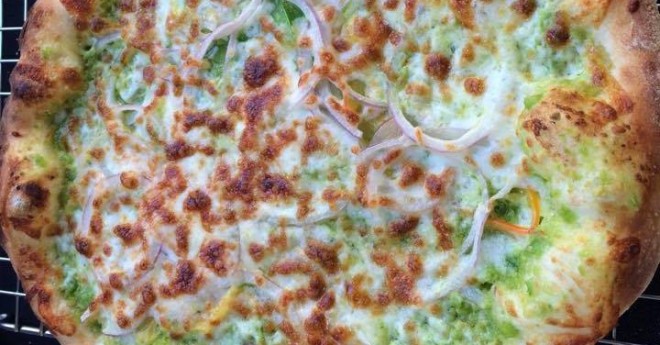 Jalapeno and Pecan Pesto Pizza
Oct 16, 2018
Posted by guestchef
Print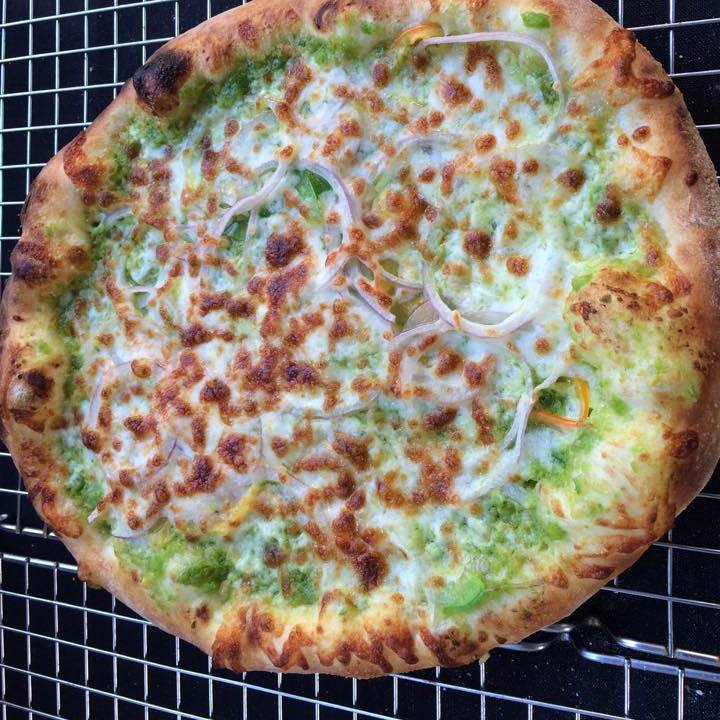 Thanks to Kenneth Kingswell of Strega Nonas Oven mobile catering in Gainesville, FL for sending in this recipe!
This is a great pesto recipe for people who are lactose intolerant or are vegan.  There is no dairy in this recipe whatsoever.  It's a great addition to bruschetta, pizza, eggs, fish, and chicken.  Give it a try!  I've also made this with almonds & pistachios with great results as well.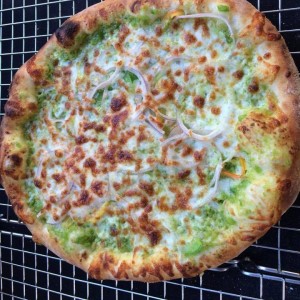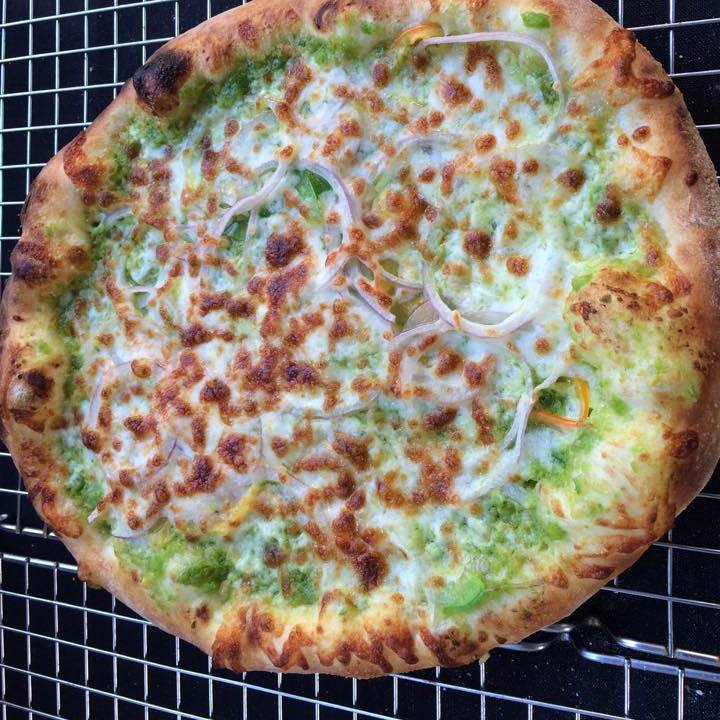 Jalapeno & Pecan Pesto Pizza
This is a riff on a Mario Batali recipe. He sells a jalapeno pesto in his Eataly, NY location and I decided to make it southern style.
Ingredients
2 cups olive oil
1 TBSP sea salt
4 oz pecans pieces
1/4 cup red onion
6-10 each jalapenos
Instructions
Remove stems & seeds from jalapenos. Slice jalapenos lengthwise to make removal of seeds & pith easier. (Note: The jalapenos' spicy heat comes from the pith and ribs of the pepper. Leave a little more in the mix for a hotter sauce, remove as much as possible for a milder sauce.)

Heat pecans over medium heat to toast slightly. Cool pecans before adding to the pesto. Add your sea salt to your pecans.

Add jalapenos & red onion to food processor and puree while adding your olive oil. Add more oil if needed. Pesto should have the consistency of applesauce. Add your nut & salt mixture and taste -- checking both salt level & oil level. Add more of each if necessary.

Set sauce aside and prepare your dough and toppings. Layer them on the dough when you are ready to bake your pizza.
Notes
To transform this recipe into a base sauce for a great pizza or flatbread, simply prepare your dough, add a light layer of pesto sauce, and top it with complimentary items. The pictured pizza adds cheese and sliced red onions for a vegetarian treat. Pre-cooked chicken is also a good addition. Remember that the sauce may have real kick to it, so balance that spice with milder flavors on top for a nice balance that allows you to taste the various levels and leave the nuttiness and rich oil flavor of the pesto as the star of the show!