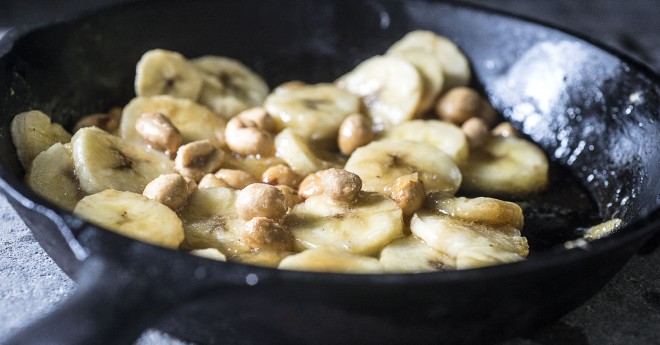 CONTEST! Wood Fired Drunken Monkey Love
Sep 10, 2015
Posted by guestchef
Print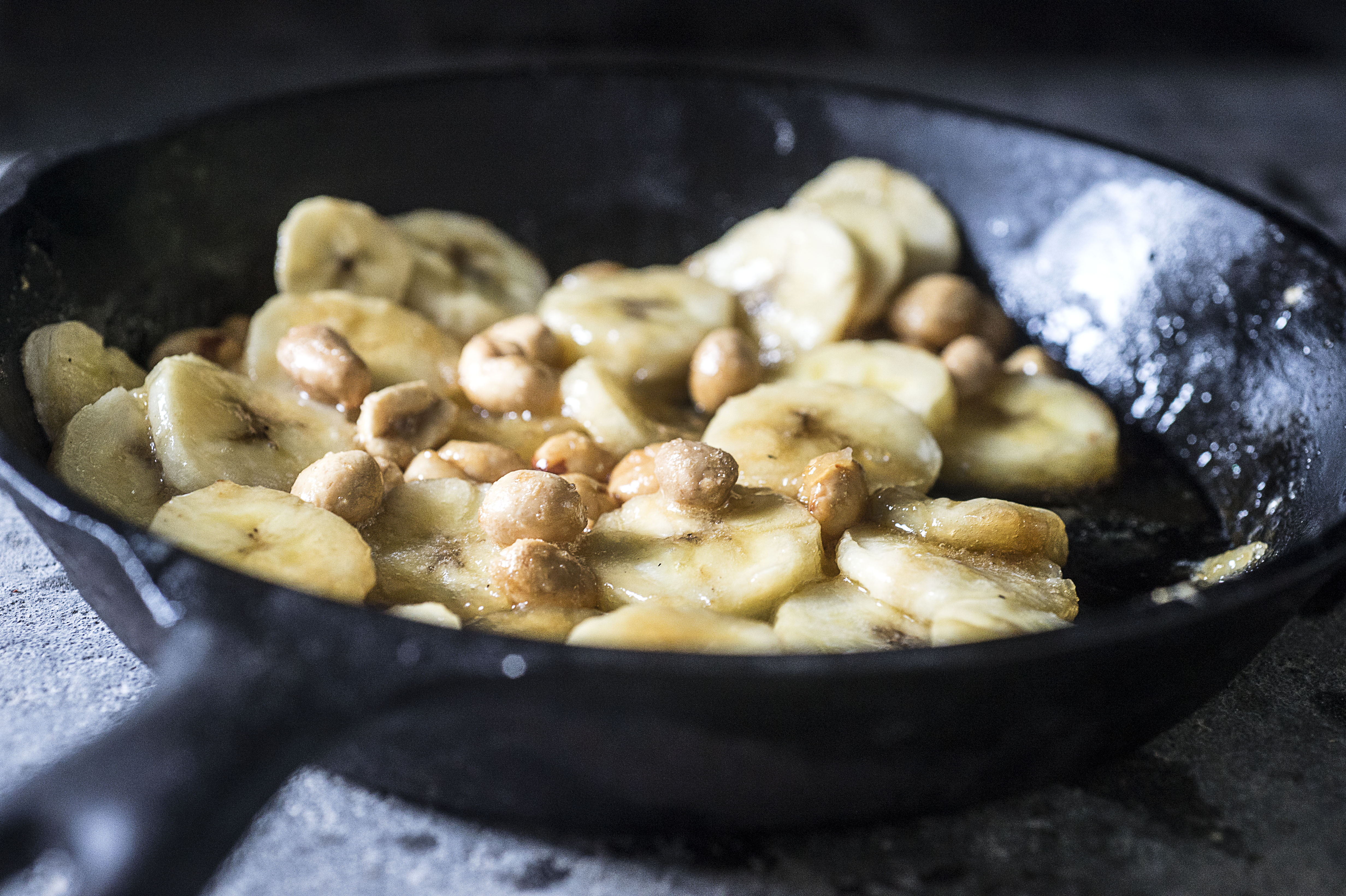 A recipe contest entry from Nicole Francis and Joe Famiglietti!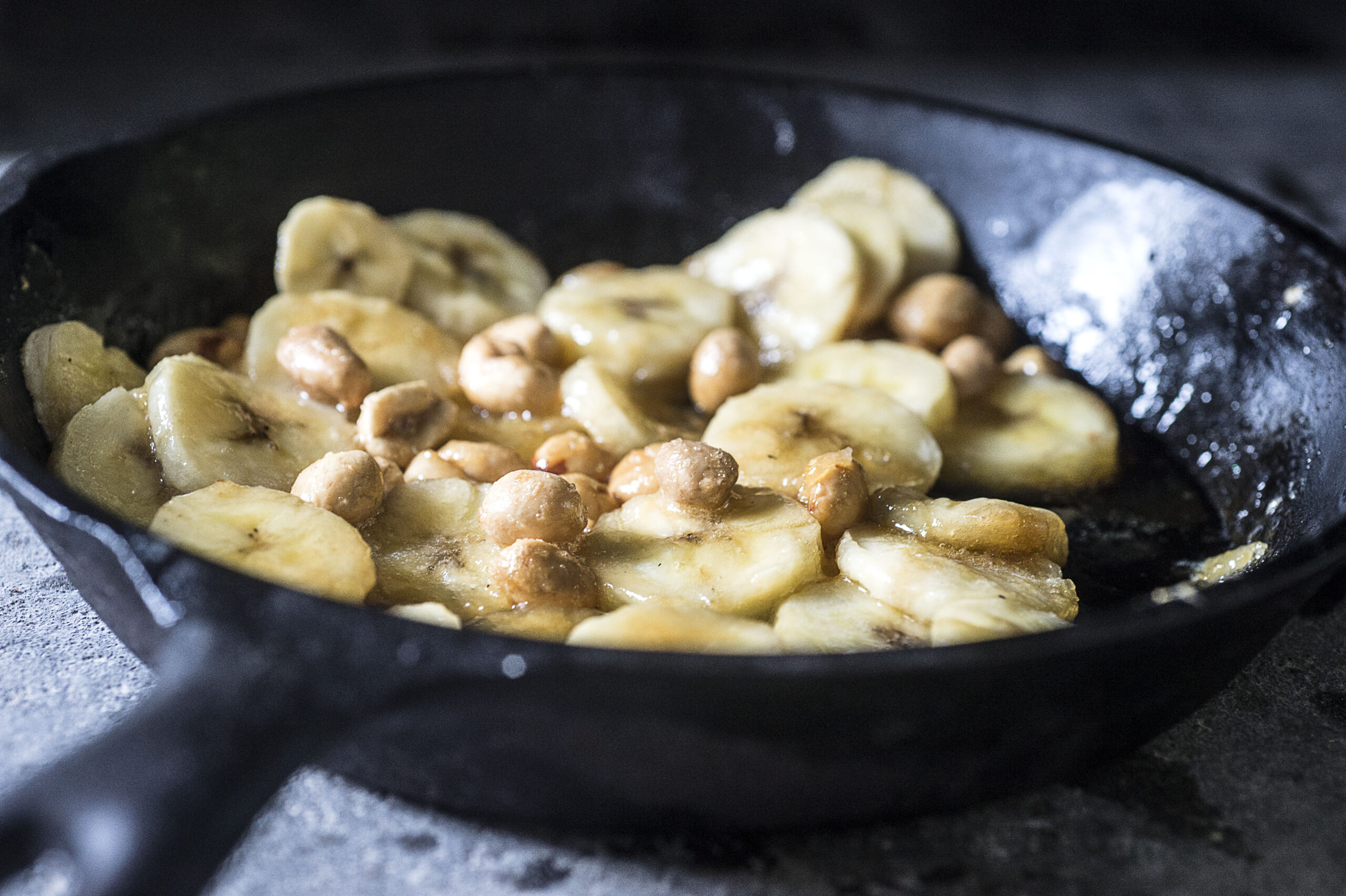 CONTEST! Drunken Monkey Love
Amore di Scimmia Ubriaca aka Drunken Monkey Love
Ingredients
3 whole bananas
1 1/2 Tbsp butter
1/4 cup brown sugar
1/4 cup peanuts roasted,salted
1/4 cup bourbon whiskey
1 pint ice cream vanilla
Instructions
Slice bananas into a large cast iron skillet. Chop butter into little cubes and distribute over bananas. Add brown sugar and peanuts and 1/8 cup bourbon whiskey. Cook for five minutes or so (depending on wood oven temperature) until sugar carmelizes and bananas are warm but not mushy stirring halfway through. Add last 1/8 cup bourbon whiskey to the pan right before serving and spoon over vanilla ice cream. Photo by Kate Famiglietti.
Notes
No matter how full everyone is from amazing wood-fired oven pizza, when the oven cools down a bit for banana cooking no one will be able to resist the Drunken Monkey Love!