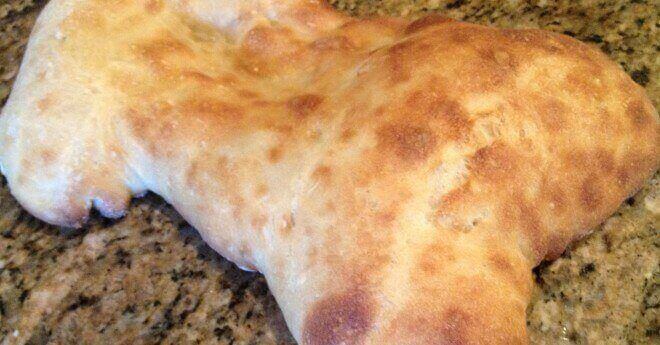 Ciabatta Italian Hearth Bread
Jun 21, 2011
Posted by guestchef
Print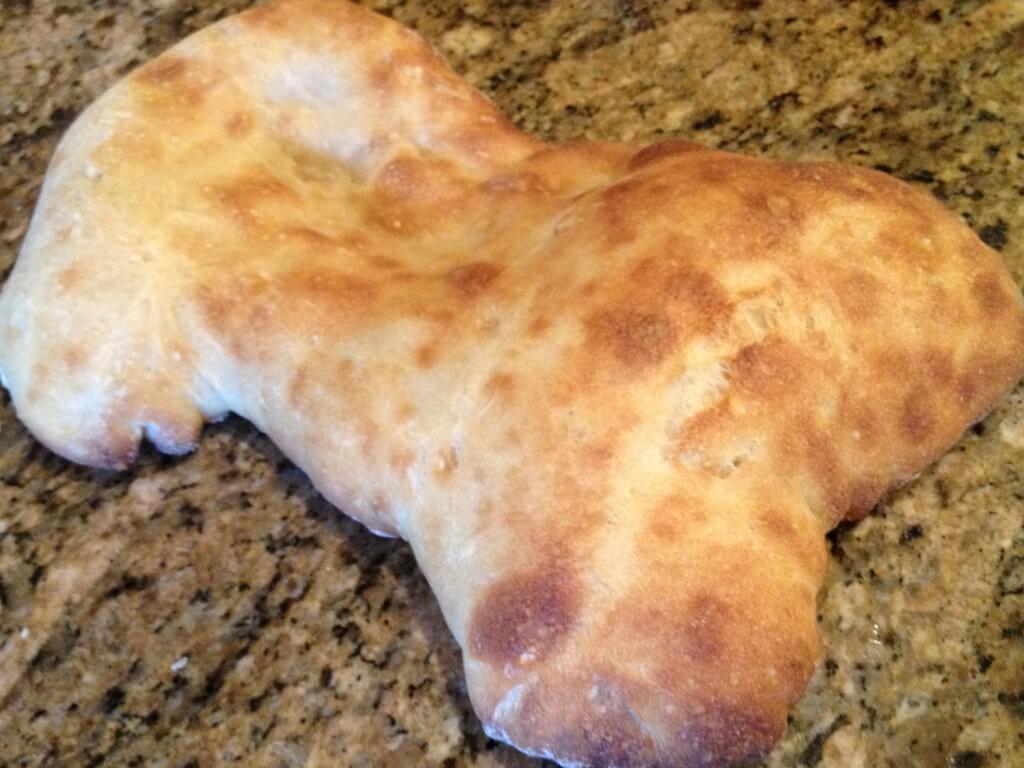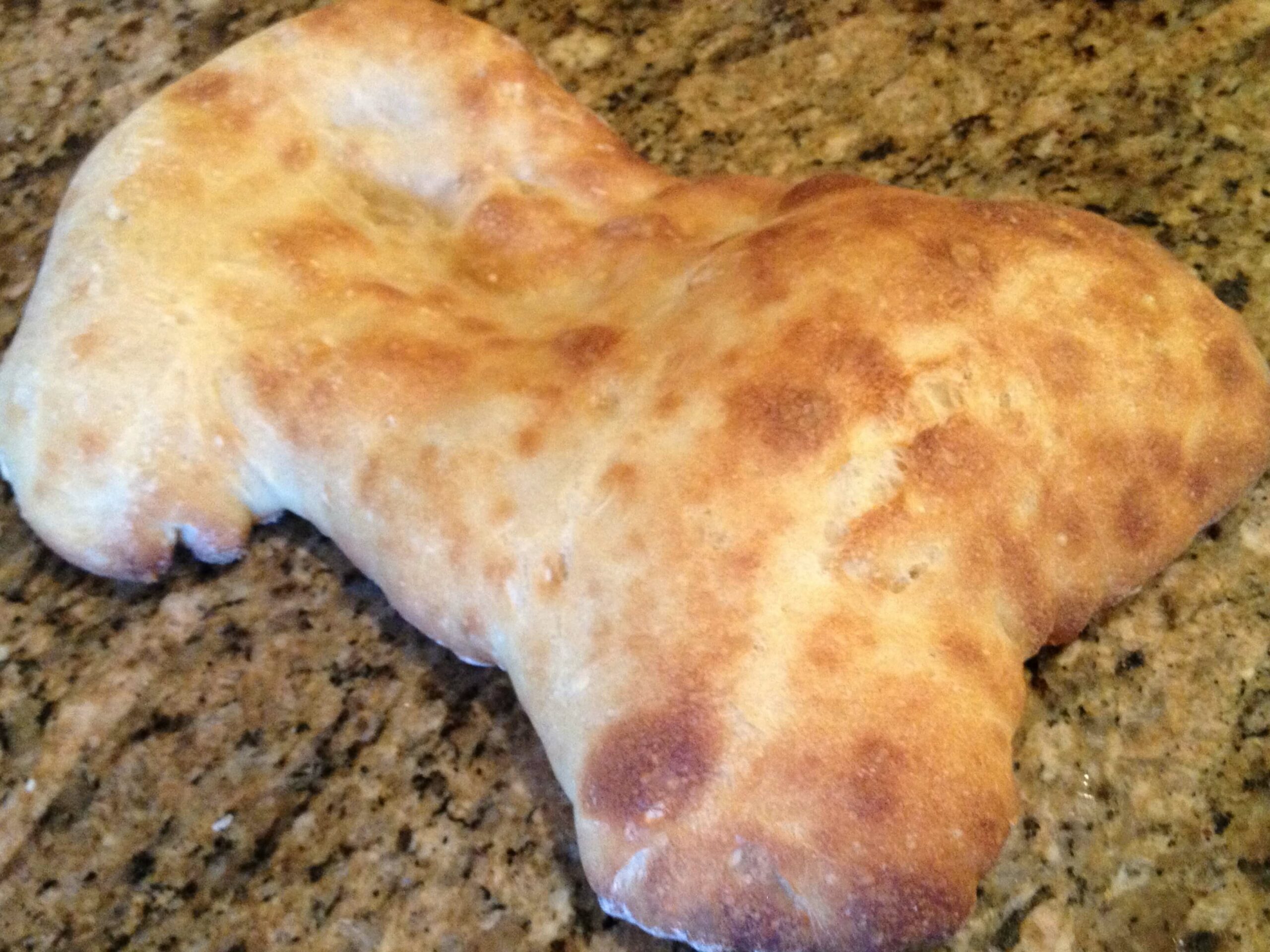 Ciabatta Italian Hearth Bread
Ingredients
By weight
700 grams flour
20 grams salt
9 grams yeast
430 grams water 73% final hydration
By volume
2 7/8 cups flour
1 tbsp salt
1 1/4 tsp yeast
1/2 cup water
Instructions
Mix to a pancake batter consistency, cover with plastic wrap and let ferment for 3-4 hours, or over night. Refrigerate after 3-4 hours.

Mix the dough to where it is well hydrated (almost sticky).

Stretch and fold (like a letter) and let rest covered with plastic for 30 minutes.

Stretch and fold again, and let rest for 1 1/2-2 hours covered. (The stretch and fold lines up the gluten to give the dough structure).

Cut the ball into three pieces, stretch into the final shape.

Proof for an hour then bake.
Notes
It's a very moist dough, and you don't slash it. The final shape almost looks like a dog bone. The final bread is crusty with big holes in the crumb.
Watch a video demonstration here.