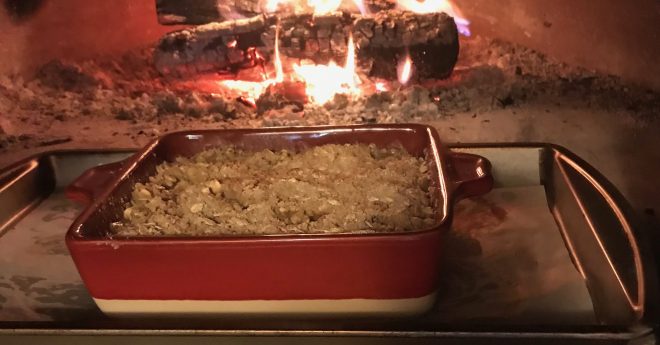 Baked Peach and Raspberry Crisp
Aug 27, 2020
Posted by guestchef
Print
We love the fresh tastes of summer; flavors like fresh-picked raspberries and juicy peaches! This dessert from John Livera takes just a few minutes to mix up before dinner. Let it rest while you enjoy your pizza service to give the flavors a chance to incorporate, and then pop it in your oven when the fire is down to embers to bake. What a delicious finish to the evening meal! You can even add a scoop of vanilla ice cream, and maybe a glass of wine for a totally tasty treat.
*While in-season fruit has a special richness, you can make still this dessert any time of year by purchasing the fruit at the market. Just try to find the ripest, freshest fruit available for the best flavor.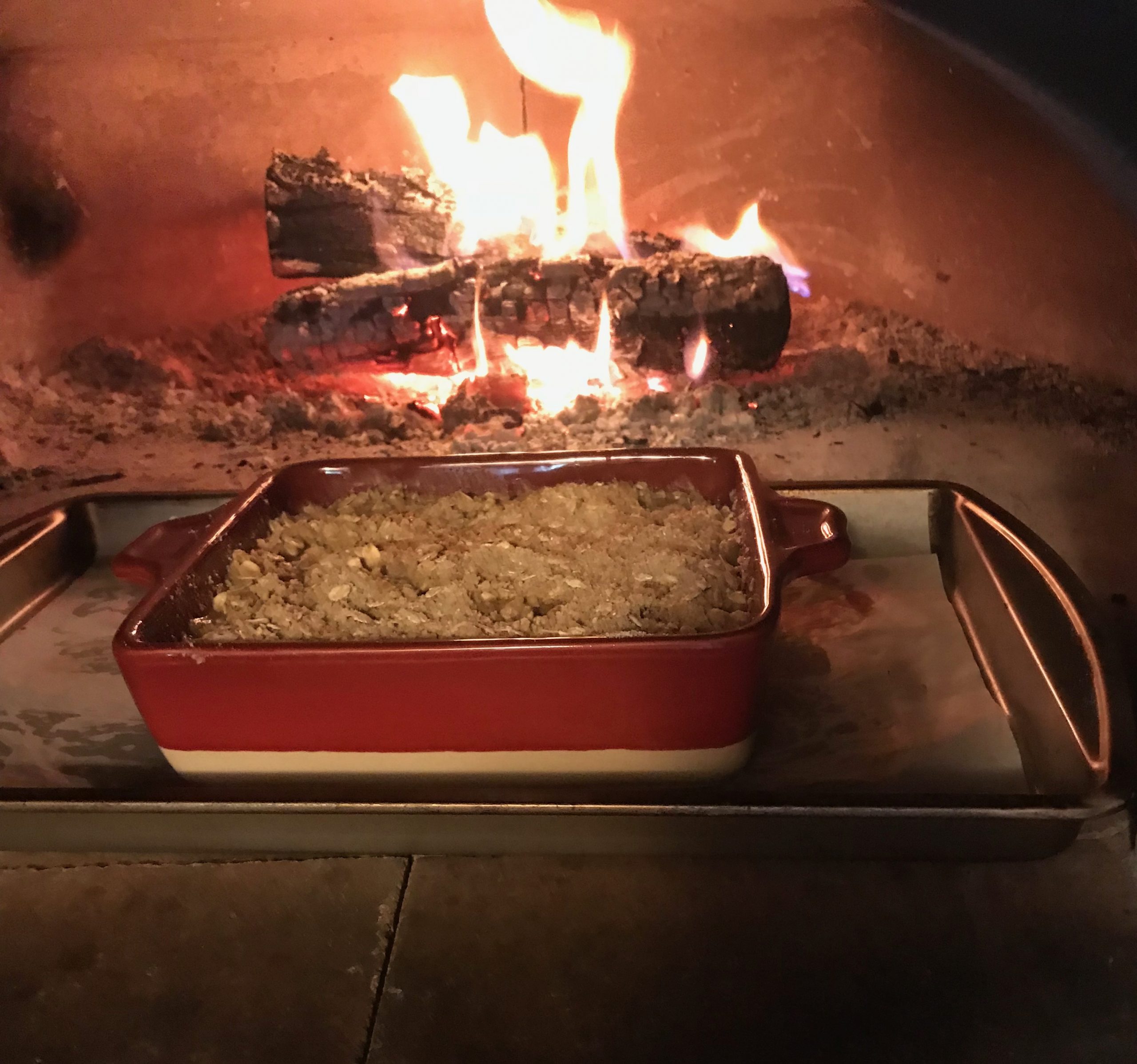 Baked Peach and Raspberry Crisp
Fresh peeled and diced peaches, complemented by fresh berries, then topped with a crisp oatmeal and brown sugar cap. A true taste of summer in a bowl!
Ingredients
Main Ingredients
6 Peaches peeled, pitted and large dice
2 pints Raspberries
1/4 cup brown sugar
1/4 cup Granulated Sugar
1 tsp corn starch
1 Tbsp vanilla extract
1 pinch Kosher Salt
Topping
1 cup Oats
1/2 cup brown sugar
1/2 cup flour
6 Tbsp unsalted butter cold
Instructions
In a bowl, mix the peaches, raspberries, and the next 5 ingredients until fully combined. Let the mixture sit for a minimum of 1 hour to macerate.

Before putting the mixture into the pizza oven, combine the topping ingredients in a separate bowl, and mix until the butter is broken up into pea-size pieces.

Place the peaches, berries, and all of the juices into an ovenproof pan, cover with the topping, and bake uncovered until you can see the juice beginning to bubble up on the side of the pan. (Tip: this cooks more evenly if the fire is just embers, so that the topping won't burn.)
Notes
You can bake this dessert in a terracotta or cast iron pan for excellent results, but any oven-safe pan will do the trick!