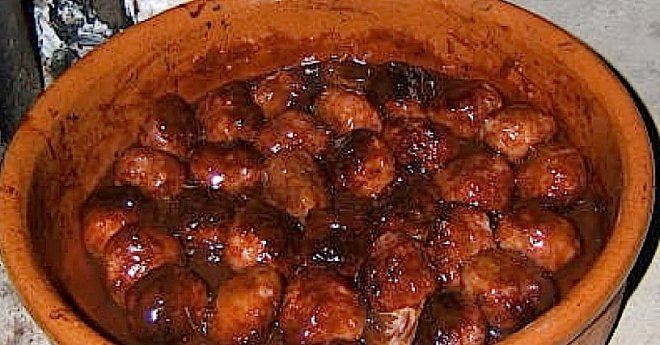 Albóndigas (Spanish Meatballs)
Jul 09, 2018
Posted by Forno Bravo
Print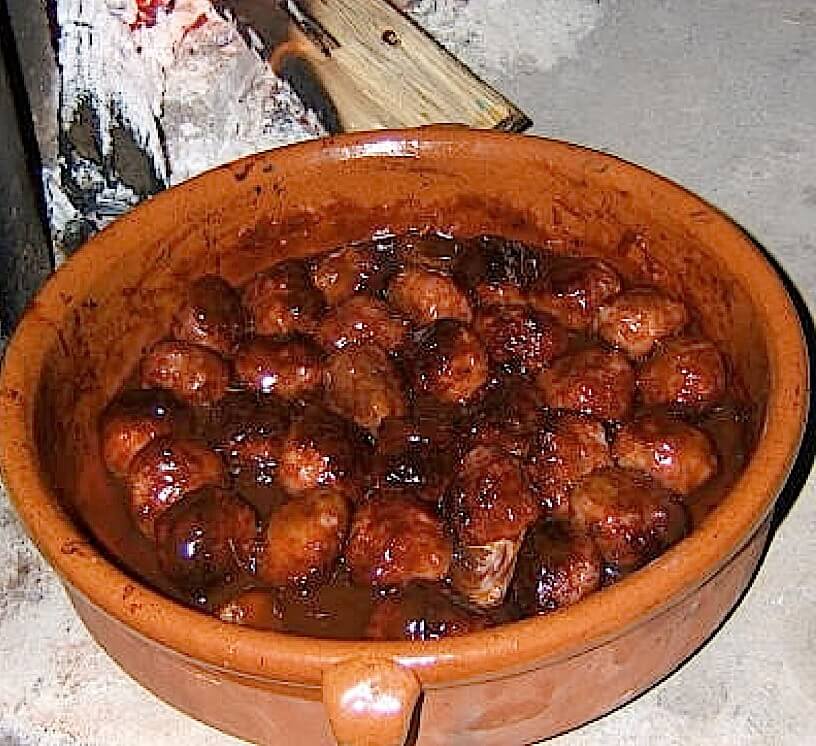 Albóndigas (Spanish Meatballs)
Albóndigas, pronounced "al-BOHN-dee-gahs", meaning "meatballs", are a common staple at Spanish tapas bars. Light and flavorful with a rich tomato sauce accent, these can be served with bread for dipping or as a stand-alone item.
Ingredients
Meatballs
1 medium onion chopped fine
1 lb ground beef
1/4 lb ground pork
2/3 cup fine dry bread crumbs
salt
Sauce
4 garlic cloves minced
1 medium onion
2 tbsp olive oil
1 can whole tomatoes
3/4 tsp dried oregano crumbled
Plus
1/2 cup stock or wine
garlic cloves, fennel, saffron, or shallots optional
Instructions
Fire your oven, and allow it to fall to a moderate temperature, roughly 400-500ºF. This dish can be cooked with a small fire, coals, or retained heat.

Sauté the onion and add the tomatoes and spices to make the sauce, either in your oven or on a cook top.

Prepare the meatballs by mixing together the ingredients and shaping the balls, keeping them fairly small (about the size of a walnut.) Use a gentle hand when forming the balls to help maintain a light and tender texture. Place them on an oiled terracotta dish, add half the sauce, and roast for 10-15 minutes.

Serve with fresh flatbread that you can make using spare pizza dough, or as a side dish with toothpicks.
Notes
Keep your dish juicy by adding some stock or wine about halfway through roasting. If your oven is too hot, you can cover the pan with foil. Remove the foil near the end to brown the top of the meatballs. Optionally, you can add a couple of halved shallots and roast them with the meatballs for a different flavor. Or try roasted garlic, onions, saffron, or fennel.