Guest Column: The "Golden Age of Pizza"
Note from Peter: While I'm at the Pizza Pasta Northeast Expo in Atlantic City this week (where I get to interview Joe Beddia on stage and also serve as a judge for this year's Caputo Cup Pizza Competition), please enjoy this thoughtful post from our newest guest columnist, Joseph Calagno. I love his blending of culinary, cultural, and literary passion, and think you will too.
I'll return next week with a report from Atlantic City. Joseph, you're on….
The "Golden Age of Pizza" (To be or not to be? Pizza meets Shakespeare as the golden age of pizza dawns….)
"We're just entering a new golden age for pizza," said NYC pizza expert Scott Wiener in an article titled New York Today: Our Past in Pizza, which was published in the New York Times on September 14. This quote was then rolled, stretched and hand-tossed inside my brain for the week that followed and became the opening line in my Shakespearean pizza soliloquy, as you will see below.
Savvy marketing terms like "artisanal", "sustainable", "locally sourced", and of course – "organic" are integral to the food scene today. They act to justify a growing obsession amongst foodies as a pseudo-stamp of approval, and pizza has been no exception. These terms have been coupled with social media, where the amount of likes and followers is a new measurement for success. Classically trained chefs have turned in their white coats and toque's for flour covered denim aprons, stylish hats and an Instagram account. They've broken all the rules and pushed beyond the boundaries of tradition to turn a piece of dough into a blank canvas, where the artist can apply bold brushstrokes of flavor with subtle hints of brilliance. They've even shrugged off the title of "chef" and embraced themselves as their own sparkling proud entity: Pizzaiolo. The most beautiful expression of simplicity and flavor has evolved into a refined and romantic portrait of other ethnic flavors and weekend farmers markets. Although Italian by roots and tradition, the finished product today has turned into a fusion novelty under the banner of "pizza." But as Shakespeare reminds us – all that glitters is not gold. It wasn't long ago I thought honey on a pizza was a bold endeavor and alas, it worked. I still remember the raised eyebrows when "Hawaiian pizza" quickly became an institution. My college years saw an exaltation for General Tso's chicken on pizza, much to my dismay. Pizza is on a bullet train and my fear is that we'll bypass the important stops for just a picturesque view of what's going quickly past us.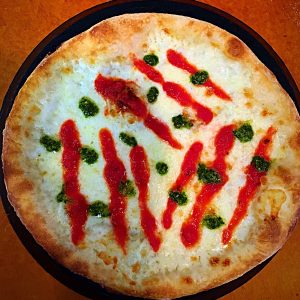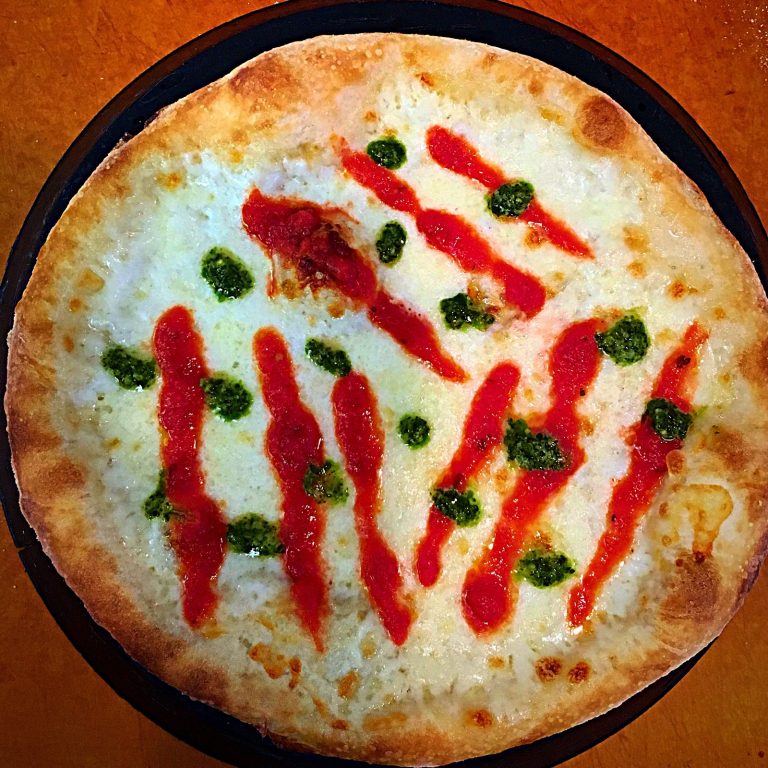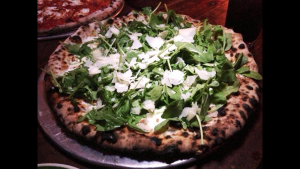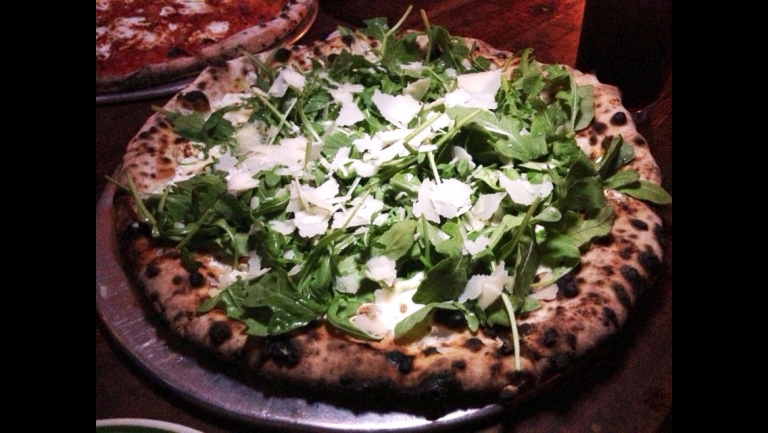 Now, hold the foie grass on that gluten free crust for just a minute and allow me to digress – I still love the mystery of where pizza was, is, and where it's going (except for pumpkin spice pizza; I won't accept that one just yet). This is the world of pizza we live in today and there is no right or wrong on how to do it. It's new, bold, exciting, but perhaps even pretentious and overwhelming at times. Have we gone too far in some ways? If so, where do we draw the line or find a balance? Ay, there's the rub. The demand has risen so much, as the consumer becomes educated on sophisticated flavor and on the differences between niche "styles" that appeal to their appetite. Pizza, essentially, has become sub-specialized as businesses bake towards supremacy in their respective discipline of the pie. It's these versatile styles and flavors that create the roadways for our own personal pizza quest. We navigate the roads with our mouths wide open and our minds and souls fixed on making pizza an experience rather than just a meal. We trust that those apron-wearing stewards of flavor will uphold the same quality we desire, or should desire or, better yet – should demand: Authenticity: in the integrity of the ingredients; in the labor, love and passion for the craft; in the history of the product; and in the ambiance of the space in which you serve.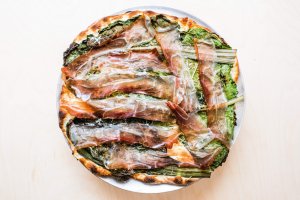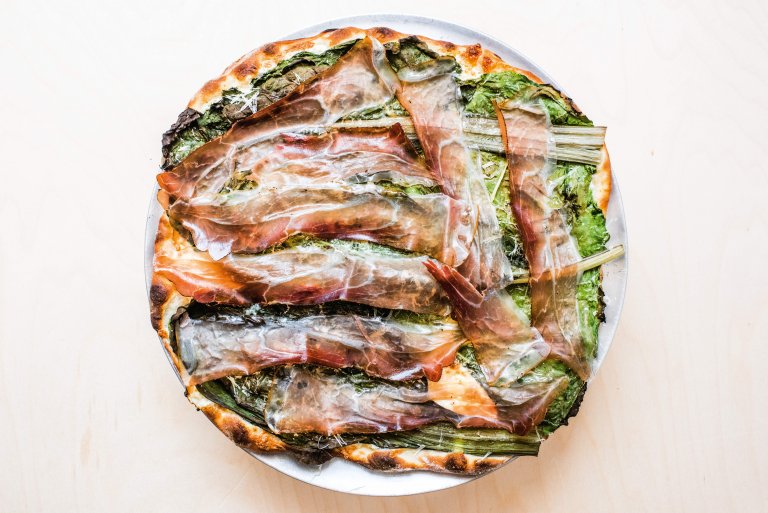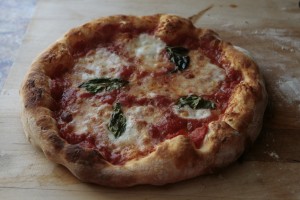 So before you top the pie with that cracked egg, corn, fig jam and bacon aioli, just remember and respect why this movement worked in the first place: When Italian immigrants brought pizza to the United States in the late 19th century there was no marketing strategy, no branded concept, no franchising opportunities and no investor group or sponsors. In some cases, pizza was simply a secondary product to an Italian bakery or grocery market and not a standalone venture. It catered almost exclusively to fellow Italian immigrants who lived in their respective neighborhoods and didn't receive mainstream attention until some decades later. Some of these early pizzerias are still operated today by several generations of the same families. Despite massive expansions, some family patriarchs can be seen in front of the ovens well into their 80's. This is a testament to the importance of tradition and authenticity and not just a seasonal trend. It's a prime example that the mom-and-pop shop is simply more than just another place to eat. It's a place where we can associate with certain times in our life, as well as significant life experiences that may have been happening around us; the type of place that we identify as an integral part of the community we're in. A home — not a concept or a brand — and not just another hip place that will be soon forgotten in the annals of social media posts. So, I speak to those few, "those happy few, those band of brothers." For he (or she) that eats good pizza with me today shall be my brother! The most common denominator for success in this golden age of pizza is the most organic ingredient of them all: Love.
As we head into another campaign known as National Pizza Month, our country is in the wake of some horrific tragedies. Let us all use love as the main ingredient in our lives as well as our pizza. I truly believe pizza has the power to bring people together and I implore you to share a slice with someone special. Pizza is a gift to be shared, that cannot just be admired from a cellphone camera or social media account. The "golden age" is here as I move forward on my quest, with a mind that becomes saturated and overwhelmed with the many things that I come across in everyday life. Pizza is my remedy. And when I find one that satisfies that part of my soul that needs nourishing, I think of one Shakespeare quote that stands above the rest:
"I like this place and willingly could waste my time in it."  
Pizza Quest Info
Resources
Vision Statement
Pizza Quest is a site dedicated to the exploration of artisanship in all forms, wherever we find it, but especially through the literal and metaphorical image of pizza. As we share our own quest for the perfect pizza we invite all of you to join us and share your journeys too. We have discovered that you never know what engaging roads and side paths will reveal themselves on this quest, but we do know that there are many kindred spirits out there, passionate artisans, doing all sorts of amazing things. These are the stories we want to discover, and we invite you to jump on the proverbial bus and join us on this, our never ending pizza quest.
Peter's Books
...and other books by Peter Reinhart, available on Amazon.com