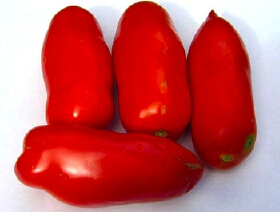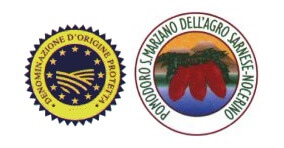 Best San Marzano Tomatoes
The San Marzano tomatoes DOP, grown in the rich soil of Campania are the perfect tomatoes for pizza sauce. The flesh is firm, and can be easily worked into a bright and fresh pizza sauce; perfect for your wood-fired pizzeria. While they cost a little bit more than a domestic imitator, there is no comparison in taste and texture — and we think that you customers will be able to tell the difference. That is why we believe that a true San Marzano tomato is an essential component of every Artisan Pizzeria.
Forno Bravo has created a partnership with one of America's largest importers of Italian food product and products from Campania to help create an efficient, reliable, and cost-effective supply of whole San Marzano tomatoes, in restaurant-sized cans, across the entire U.S.
Give us a call and we can help.
More Resources
Read more about the San Marzano Tomatoes.
Get more information on your Pizzeria Ingredient Supply Chain.