Click on a Feature to Read More.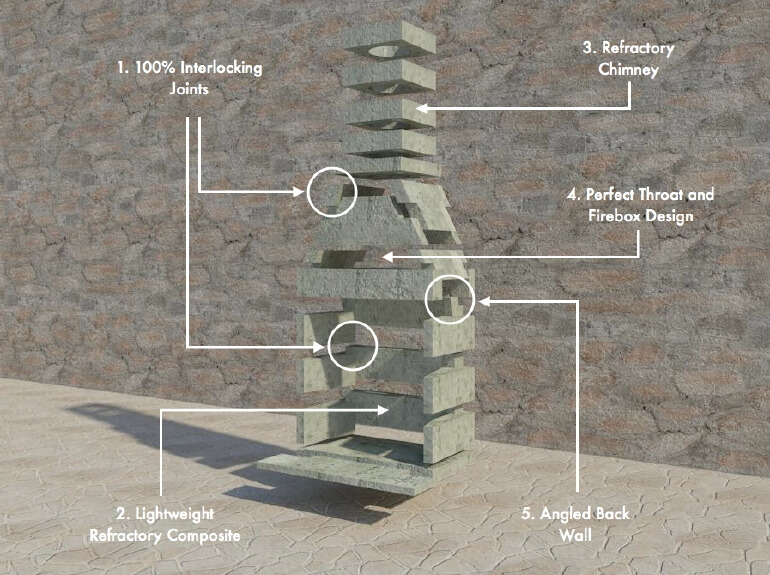 1. 100% Interlocking Joints

The Calore2G Series fireplace components feature a complete interlocking design. The individual pieces "snap" together, taking the guess work out of the assembly, and making it easy to accurately line up the various components. Components with flat edges are notched on the top and bottom—to lock the pieces together.
2. Lightweight Refractory Composite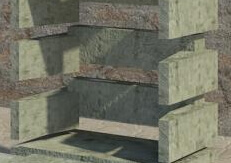 The Calore2G Series fireplaces are cast using a high-tech insulating refractory castable. Taking advantage of modern materials developed for industrial and manufacturing applications, the Calore2G components are lightweight, resistant to high temperature, and extremely strong.
Because they are based on calcium aluminate and perlite, the Calore2G refractory material is roughly half the weight of standard concrete, and it does not contain portland cement—making it heat resistant to 2600ºF. That makes your fireplace easier to ship and assemble, less expensive and more durable than the alternatives.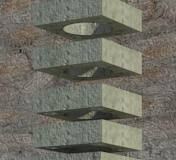 The Calore2G Series features a modular refractory chimney—bundled with each fireplace. The refractory chimney offers a number of advantages over fireplaces where the chimney is either optional or metal. Unlike a steel chimney, the Calore2G refractory chimney is easy to assemble and easy to finish. These solid chimney pieces can be covered with stucco, stone or brick—and they do not require any additional framing. Plus, because the chimney is solid refractory, to retains heat inside the chimney opening for the optimal draw.
Finally, because the chimney is bundled with each Calore2G fireplace, and not sold as an optional extra, it saves you money.
4. Perfect Throat and Firebox Design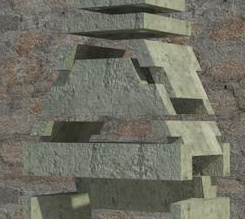 The Calore2G Series fireplaces feature a sophisticated throat and smokebox design that promote optimal air movement and proper venting. The firebox back wall angles inward, leaving a top ledge that minimizes downward air movement from the chimney into the firebox. At the same time, the front throat of the fireplace also angles inward, helping move air from the firebox up through the chimney.
The Calore2G refractory chimney provides a strong upward air draw.
As a result, your fireplace will start easier and less smoke will escape through the fireplace opening—so you can enjoy the warmth of your fireplace; without the smoke.

The back wall of each Calore2G Series fireplace is angled inward—for a very good reasons. The inward angle of the back wall reflects heat outward, into your outdoor living space. This makes your fireplace more efficient and more fun. You can feel the heat.
Some producers leave this important detail out of their design (in order to cut corners and save costs), but we think it is important.