Click on a Feature to Read More.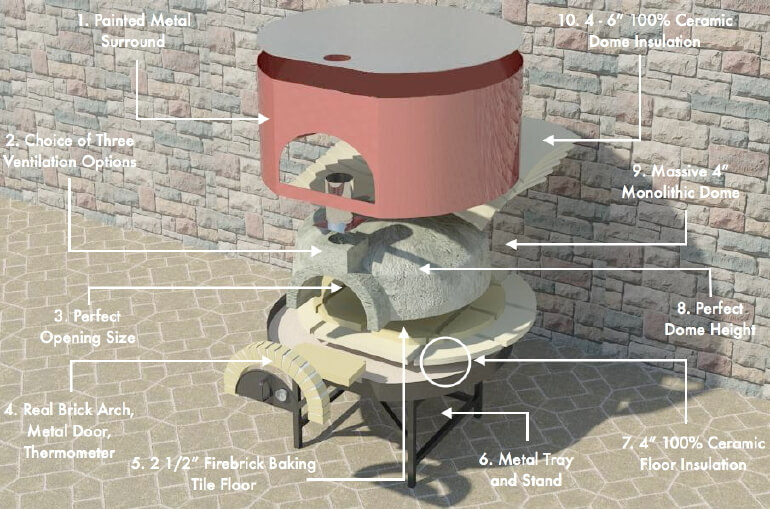 1) Painted Metal Surround

The Modena2G Series ovens feature a 4″ thick, high-density interlocking dome design. This super-duty dome retains high-heat for high throughput baking, and easily maintains the 800ºF+ necessary for baking two-minute (or less) Pizza Napoletana. The oven's high-density material offers the same density and durability as a high-quality firebrick for years of 24/7/365-day operation.
The dome pieces fit tightly together, making assembly easier and giving the Modena2G ovens better heat retention and better durability. Some other wood-fired ovens use a much simpler design, where the dome pieces butt loosely together — leaving large gaps in the dome that have to be patched with mortar.
2) Choices of Three Ventilation Options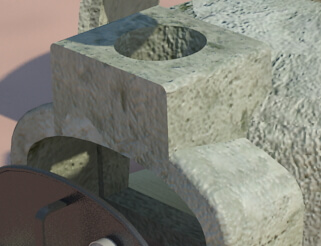 The Modena2G Series ovens feature a monoblock, seamless vent, providing a range of ventilation options and outstanding durability. The Modena2G ovens are UL certified for Direct Connection ventilation using either a UL103HT manufactured chimney system or grease duct vent, or using a Type 1 hood.
The UL103HT anchor place can be easily connected to the Modena2G vent.
The seamless design is much easier to assemble than ovens with multiple vent and adapter pieces, it is more durable than metal vents, and very importantly, it avoids the unattractive seam (and mortar patch) that other ovens have in the center of the oven opening.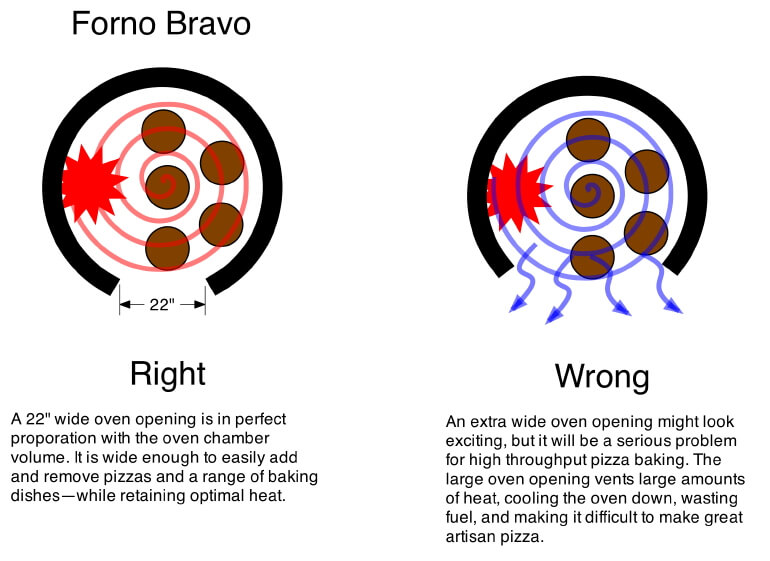 4) Real Brick Arch, Metal Door, Thermometer
The Modena2G Series ovens feature a fully sealing oven door jam and metal door, which are essential for proper oven operation. The oven door jam and door are capable of completely cutting off the air supply and the vent from the oven cooking chamber, allowing the homeowner to control the size of the fire and if needed, completely extinguish the fire — which are necessary for controlling oven temperature, enable the oven to retain heat, and at times are needed for fire safety.
5) 2 1/2″ Firebrick Baking Tile Floor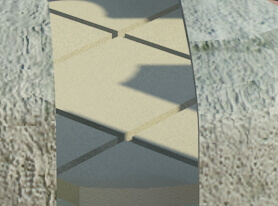 The Modena2G Series oven cooking floor is constructed using compressed (2,700psi), kiln fired (2650ºF) 18"x18″x2.5″ firebrick floor tiles. These high-duty baking tiles provide a number of important advantages when compared with the cast and air-dried cooking floors. Compressed and kiln-fired baking tiles provide better retention for baking Pizza Napoletana and hearth bread, and they are much more durable and less susceptible to cracking than the cast floor pieces you find in some other ovens.
Plus, theModena2G ovens have fewer seams than ovens that use standard firebricks, or smaller 12″x12″x1.5″ tiles, proving a better pizza baking environment.
6) 4″ 100% Ceramic Floor Insulation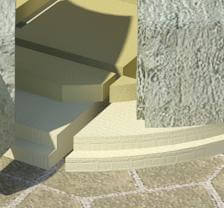 The Modena2G ovens feature an industry-leading 4″ of 100% ceramic fiber insulation under the oven cooking floor. This 2 x 2″ insulating layer allows the Modena2G baking floor to retain high heat for high throughput pizza baking. Other ovens use less efficient and less expensive castable vermiculite concrete for under oven insulation—which is less than half as efficient as ceramic fiber insulation.
Each Modena2G Oven Kit and Assembled oven is fuly insulated, so there is not else to buy.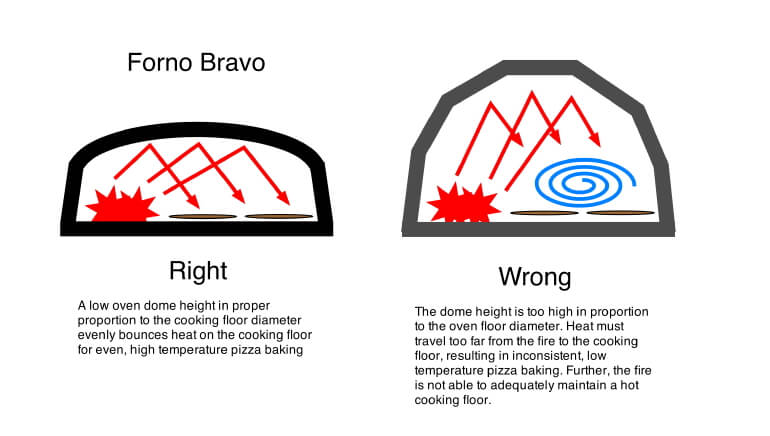 8) 4-6″ 100% Ceramic Dome Insulation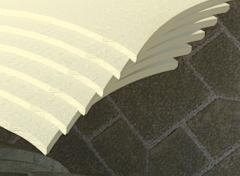 The Modena2G ovens are incredibly well-insulated using 100% high-tech woven ceramic insulation. Each Modena2G oven includes 4″ (side) and 6″ (top) ceramic blanket insulation over the oven dome— the most efficient insulation available. That means your Modena2G oven will retain heat better and cook better. Other ovens use inefficient (and less expensive) vermiculite insulation and other castable insulators.
In addition to offering better heat retention for high throughput pizza baking, the Modena2G's ultra-efficient insulation delivers better fuel efficiency, a smaller oven footprint in the kitchen, and a cool exterior—even during peak cooking periods.