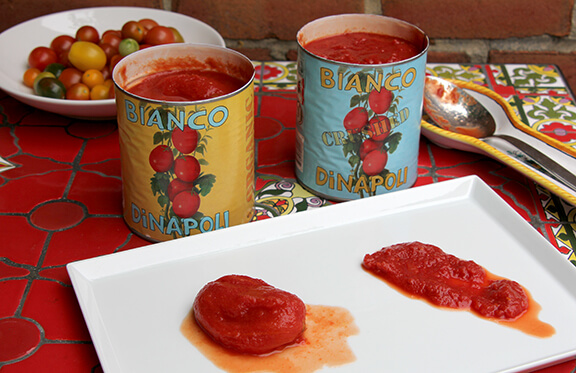 Many pizza connoisseurs may be surprised the most professional pizza makers prefer canned tomatoes for pizza sauce, rather than fresh, due to their year-round consistency. For many years, pizza makers would insist on using canned tomatoes for pizza sauce from Italy, but in recent years they have found the same quality in organic tomatoes grown in the United States.
Bianco Tomato Sauce – How It Started
Bianco DiNapoli tomatoes, grown in Northern California, come from a partnership between Rob DiNapoli – the owner of DiNapoli tomatoes, headquartered in Los Gatos, California – and Chris Bianco, a noted pizza maker and James Beard Award Winner at Pizzeria Bianco in Phoenix, Arizona.
When Rob read that Chris' pizzeria had earned the award, he decided to travel to Phoenix and try the pizza himself. That trip led to a discussion about a collaboration between Chris' vision of a product that he could use directly on a pizza with no other ingredients and Rob's processing capabilities. They agreed that the product had to be organic, unique, local and able to compete against the Italian imports. Once they were both satisfied they had the right product, they tested it with other pizza chefs who agreed to purchase the product.
How The Tomatoes Are Grown
The Bianco DiNapoli tomatoes are organically farmed, hand-picked, washed, sorted and packed once a year within hours of harvest. There are no chemicals, firming agents or preservatives. Each can consists of Bianco DiNapoli tomatoes, sea salt and three leaves of basil.
[col_one_third class=" whitebg" ]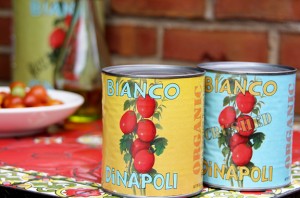 We Sell Them Online!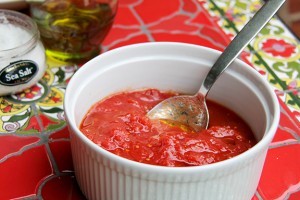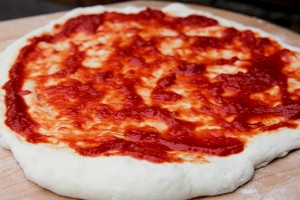 [/col_one_third]