Tomato Pie, Rocky Ford, and Me, Part 4
PART FOUR – A MATCH MADE IN HEAVEN
I'm known for more than making Tomato Pie on my Franklin County Farm. I've also made an appearance of sorts on the front page of the Times – the Franklin Times that is – and the cover of Back Home Magazine (thanks to friend and writer Donna Campbell Smith).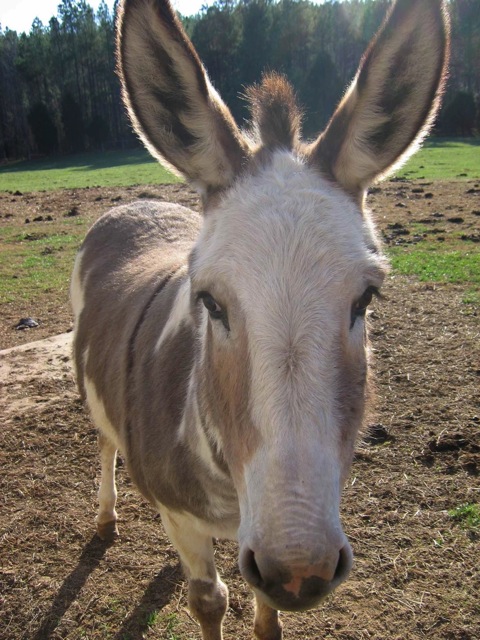 Let me explain how my ass gets on the front page! Molly, my donkey, is the guard animal for my herd of beef cattle, protecting them from predators. I bought her from a goat herder who was going out of business. Starting to sound strange? She was really pretty but had bad feet. "Would you buy a used car with four flat tires," I ask? Probably not, but I did! I was confident I could fix her feet. Heck, I was already vetting my cattle, pulling calves and castrating bulls. Not too shabby for a city-slicker. But honestly, without Coy Duke's help (rest his soul), I would be in deep, as they say.
Well, after two long years of research, vet consultations, medicines, help from farrier Joey Hite, and nearly getting kicked to death, Molly now has four sound feet and is a real beauty queen — a cover girl – and, when pictured with me on the front page of the local newspaper, the cue for everyone to ask "Which one is the jackass?"
I take all this in stride because I'm a Yankee in the South who is on a mission to make Rocky Ford famous with my Tomato Pie. Can you hear the laughter getting louder down at the Biscuit Kitchen in nearby Louisburg?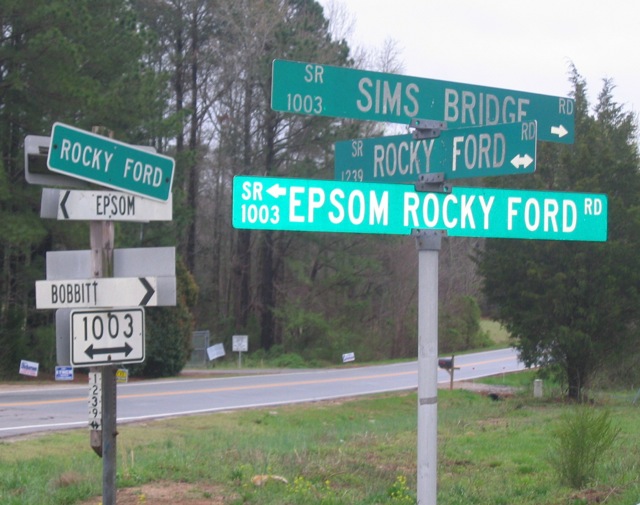 Well, I tell everyone down here that I am no rabbit, but I sure am a fast turtle. I am confident I will live long enough to get the last laugh — at least I sure hope so. If not, as they often remind me, I can always use my return bus ticket and find my way back to Philadelphia and points north.
I'll get back on point – Tomato Pie – since that's what you're reading for! I've got some interesting tips about toppings. Once you've had a look, I would appreciate some emails from you with your recommendations.
Toppings cooked on my Tomato Pie
Garlic
large fresh-crushed clove on the dough
Fresh Ground Black Pepper
on the dough
Cheese
7-9 slices covering the surface of the dough
Sausage (and any other meats)
nominally one piece per slice
Tomatoes
irregularly spaced pieces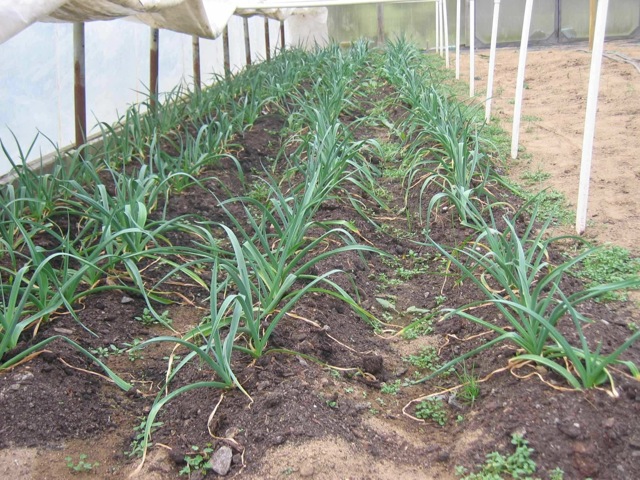 · Each garlic variety tastes different. I am still experimenting with which variety to grow and use. I have raised both hard and soft-necks. I prefer hard-necks because they store longer. The soft-necks tasted great, but are too perishable. Do you have a garlic variety you could recommend?
· Replicating the sausage flavor I recall from DeLorenzo's has been a real challenge. I finally gave-up on the prospect of simply buying it somewhere. I was really excited when I bought my commercial Bread Mixer because I could grind meat with it as well. When you make sausage, you can't do it in tiny batches. So each experiment that doesn't work out leaves you with at least 5-pounds of stuff. You've got to first select the cut of meat and target fat percentage, use the right die-size on the meat grinder, and get your seasonings and proportions right. Experiments like this get expensive and quickly consume a warehouse of freezers. I finally have honed-in on my own "secret" recipe after years of fiddling around. I just describe it as a sweet-basil Italian sausage. By the way, I also have developed a "secret" breakfast sausage recipe that I sometimes serve at my BreadWorks Sunday Brunches.
I am sure that in 1950 DeLorenzo had a butcher buddy that knocked this stuff out with simple ingredients. There were no supermarkets at the time, no TV Food Channel, no celebrity chefs, probably just Tony next door. But he made great Italian sausage; probably a hand me down family recipe from Sicily like the one I someday may pass along.
I always use free-form, "loose" sausage pieces on my pie, not neat slices with a casing. Maybe, that's why I shy away from using pepperoni on my Tomato Pies. It just doesn't look right, and in my opinion, overpowers the tomatoes.
Toppings added to my Tomato Pie (after it is removed from the oven)
Olive Oil
immediately applied to the crust with a squeeze bottle – be generous – heated by the Pie
Mushrooms
sparingly applied if so desired – heated by the Pie
Spinach
sparingly applied if so desired – heated by the Pie
Coarse Kosher Salt
applied to taste
Fresh-grated Parmesan Cheese
for flavor and decoration
Fresh-torn Basil
always last for aroma
· The olive oil should not be light, fragrant or aromatic, but rather a middle blend, to prevent the heat of the Pie from creating an unpleasant aroma. Think about focaccia when applying the oil. Be generous. It will be absorbed by the crust. You will never burn the roof of you mouth, like most pizzas do, that cook the oil on the pie in a hot oven! The oil is slowly warmed as the Tomato Pie cools down.
· Mushrooms are sautéed separately and seasoned as desired and simply added to the cooling pie. In this way they are never burned. I prefer the earthy flavor of the shitake, but crimini (small portabellas) work well also. Only at last resort do I use white button mushroom – they lack the flavor I prefer. What variety of mushrooms do you recommend?
· Spinach is also sautéed separately and seasoned as desired and simply added to the cooling pie. In this way it is never burned. I prefer fresh whole leaf spinach with garlic, but frozen spinach works fine if well drained.
· Course kosher salt is preferred, but specialty sea salts can be used. Do you have any such recommendations?
· Fresh-grated Parmesan – the better cheeses, although more expensive, are worth it. Do you have any recommendations?
· Fresh-torn basil adds that flash of aroma as you eat the first slices of your Tomato Pie. It burns easily, and a little goes a long way. I grow basil in season (above freezing), but prefer to have potted plants nearby the kitchen.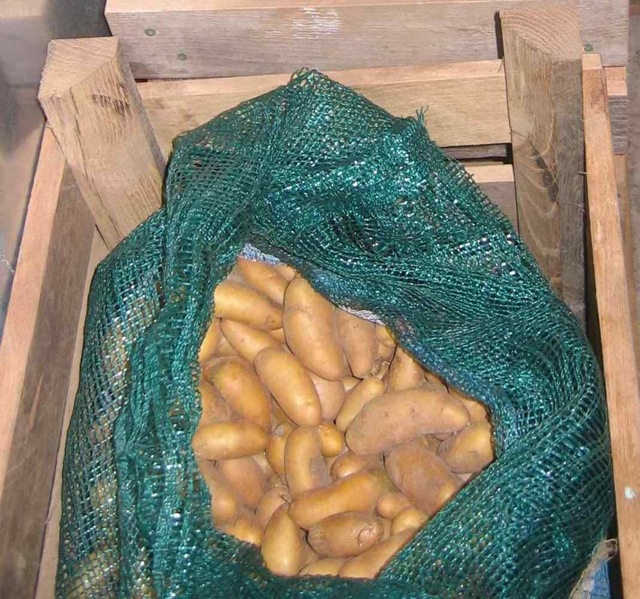 Before winding this installment down however, I want to let you in on a secret. I have been experimenting with a new topping – beyond what DeLorenzo's (past or present) ever imagined. Fingerling potatoes – like the size and shape of your small finger.
The idea of using fingerlings on Tomato Pie actually comes from Tacconnelli's Pizza, another famous haunt of mine in Philadelphia. I remember having Vince make a special Potato Pie for my 40th birthday celebration. It was delicious, but sadly the first and last Potato Pie I've ever eaten – but not forgotten. When fingerling potatoes are roasted properly, they are as addictive as peanuts!
Coincidentally, I have specialized in growing fingerling potatoes for years. As by now you can probably imagine, I grew a test potato garden (in 2006) of a dozen varieties to find the best one for my soil and environment and settled on Austrian Crescent's – and they do have great Rocky Ford terroir!
When I perfect my recipe and technique, I believe Potato Pies could be hugely popular in the South, and my "ace-in-the-hole" to make Rocky Ford famous (if my Tomato Pies should stumble). Maybe I'll be the only Tomato and Potato Pie baker in North Carolina – perhaps the whole country – maybe the world!
I started this column today with a story about Molly so by the time you got to the end of the article you could catch your breath from laughing so hard. But I'm afraid my latest idea – Potato Pie – may have you howling again. I hope you've enjoyed this post. Catch your breath, as there's still more to come about "Layers of Flavor." The tables included above establish a framework for that discussion. Please remember to send your suggestions by email to bob@lynchcreek.com (as well as commenting below).
Bob
Comments
Pizza Quest Info
Resources
Vision Statement
Pizza Quest is a site dedicated to the exploration of artisanship in all forms, wherever we find it, but especially through the literal and metaphorical image of pizza. As we share our own quest for the perfect pizza we invite all of you to join us and share your journeys too. We have discovered that you never know what engaging roads and side paths will reveal themselves on this quest, but we do know that there are many kindred spirits out there, passionate artisans, doing all sorts of amazing things. These are the stories we want to discover, and we invite you to jump on the proverbial bus and join us on this, our never ending pizza quest.
Peter's Books
...and other books by Peter Reinhart, available on Amazon.com