Soccer, Coffee…Pizza?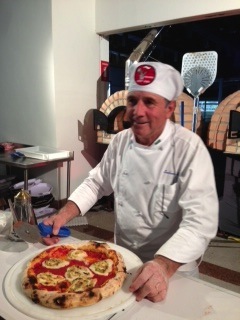 When trying to pick the great pizza cities of the world there are a few places that I call the "usual suspects." Naples, for many reasons, is often considered number 1, followed by a chorus of voices shouting about New York, Chicago and, for the real pizza fans, New Haven. All of these places can make a legitimate claim to pizza supremacy but if you are serious about pizza you should consider adding another city to your bucket list. Sure, San Francisco, Los Angeles, and Phoenix have become great pizza destinations but I'm thinking of a place a bit further south.
There is a city that most pizza fans don't even think of that can make a strong case for being the Pizza World Headquarters and that place is (drum-roll)…Sao Paulo, Brazil. Wait New Yorkers, stop gnashing your teeth and keep reading. Think about it; first off, Sao Paulo has a multi- cultural population of 32 million people! The economy in Brazil is very strong, with a vibrant middle class that eats out often. And here's the key part: Sao Paulo is full of Italians or, more accurately, people of Italian descent. That's right, a recent survey showed that 30% of the college students in Sao Paulo claimed Italian heritage.  In the early 1900's, at the same time that Italians were pouring into the U.S., a huge number of paesani were headed to the warmer climate of Brazil, seeking work and opportunity. So, for many of the same reasons that pizza found its way to Brooklyn it also ended up in Brazil, and believe me it is thriving. There are 7,000 pizzerias in Sao Paulo alone. We're not talking about low quality chain places either. The vast majority of these restaurants are wood-fired, artisan pizzerias offering hand crafted pizzas with unique toppings that reflect the abundance and diversity of Brazil's food culture.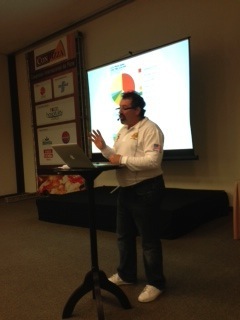 A few weeks ago I travelled with legendary pizzaiolo, Jonathon Goldsmith, of Chicago's famed Spaccanapoli Pizzeria. I was invited to Sao Paulo to speak at "ConPizza," a gathering of 500 innovative and dedicated pizza makers from all over Brazil. I was brought in to teach, but the truth is the teacher became the student because the Brazilian pizza makers have a lot to offer and can hold their own with pizza exponents anywhere in the world. From delicious Pizza Ripieno (stuffed crust pizza) filled with the creamy Catupiry, a local cheese that's great on just about anything, to the gorgeous Pepperoni Bread offered at my friend Carlos Zoppetti's Pizzeria Bari, Brazilians are creating their own spin on pizza that is as much a reflection of their unique influences as Deep Dish is to Chicago.
Pizzerias in Brazil range from beautiful rustic places like Pizza No Roca, a multi award winning restaurant where they lovingly create world class pizzas using meats and produce raised on their own farm, to Veridianna, an opulent multi-level pizza palace that features a tuxedoed musician playing a grand piano on a glass stage. It would take a lifetime to visit all of the great pizzerias of Sao Paulo but it would be a life well spent. The passion and pride of pizza makers like Andre Cotta of Pizza Presto will make a believer out of you.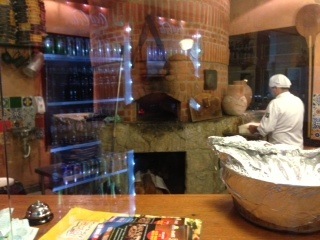 With the World Cup coming to Brazil, and fantastic espresso available on every corner, it's a great time for every pizza explorer to head south.
Comments
Pizza Quest Info
Resources
Vision Statement
Pizza Quest is a site dedicated to the exploration of artisanship in all forms, wherever we find it, but especially through the literal and metaphorical image of pizza. As we share our own quest for the perfect pizza we invite all of you to join us and share your journeys too. We have discovered that you never know what engaging roads and side paths will reveal themselves on this quest, but we do know that there are many kindred spirits out there, passionate artisans, doing all sorts of amazing things. These are the stories we want to discover, and we invite you to jump on the proverbial bus and join us on this, our never ending pizza quest.
Peter's Books
...and other books by Peter Reinhart, available on Amazon.com