See me on Livestream and Zoom this Thursday
Hi Everyone,
If you haven't already registered for the wonderful Fermentology series created by NC State University, here's the link for free registration as well as both the Zoom and Livestream info. The sessions are only 20 minutes long (like a TED Talk), and the weekly topics are outlined in this link: https://cals.ncsu.edu/applied-ecology/news/fermentology-mini-seminars/ .
If you want to start a sourdough starter and join us for a special sensory session on May 12 with Michael Kalanty, there's even a recipe for a single loaf of sourdough bread that you can bake and taste along with us. For that, click here: http://robdunnlab.com/projects/wildsourdough/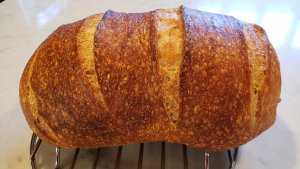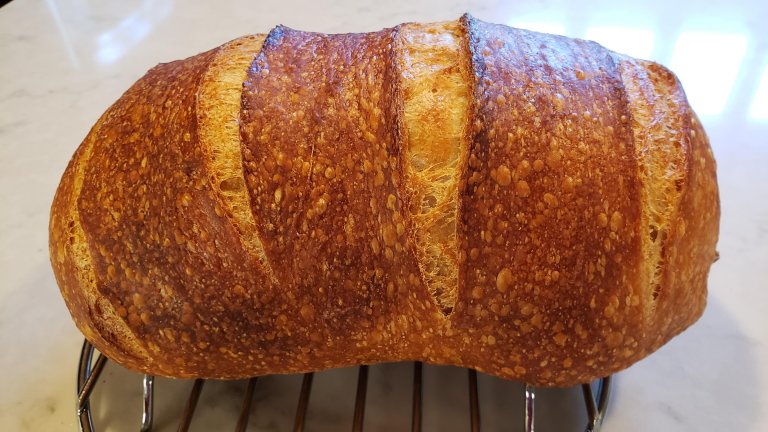 As for my session, on this Thursday, May 7, at 4 PM Eastern, it is about the fundamentals of baking science and how the transformation that turns wheat into dough and dough into bread happens. In other words, for those of you who have followed my career know, it is really about transformation, told through the lens of bread. As I mentioned in a recent post, I will be writing ongoing posts here about this notion of transformation, not just in bread but in life, so please keep checking back from time to time.
In addition, we'll also be launching a new Zoom webinar show of our our own right here on Pizza Quest beginning very soon, featuring a whole cast of regular guests, including the "Pizza Yodi's"  (John Arena and Brian Spangler); tomato expert Rob DiNapoli; pizza maven and our "man on the street," Scott Wiener; and live interviews and discussions with many of the great pizza luminaries and other extraordinary artisans of our time. Our plan is to post a new episode every week, and we're calling this show, "Pizza Talk, presented by Pizza Quest." I'll be announcing the launch date of this new series very soon. Our first episodes will be prerecorded, but my hope is that we will soon transition over to a live audience version so that you can all participate and ask questions and join the conversation in real time. Stay tuned….
Till then, hope you can join me on Thursday on Fermentology.
Sincerely,
Peter
Pizza Quest Info
Resources
Vision Statement
Pizza Quest is a site dedicated to the exploration of artisanship in all forms, wherever we find it, but especially through the literal and metaphorical image of pizza. As we share our own quest for the perfect pizza we invite all of you to join us and share your journeys too. We have discovered that you never know what engaging roads and side paths will reveal themselves on this quest, but we do know that there are many kindred spirits out there, passionate artisans, doing all sorts of amazing things. These are the stories we want to discover, and we invite you to jump on the proverbial bus and join us on this, our never ending pizza quest.
Peter's Books
...and other books by Peter Reinhart, available on Amazon.com