Respect the Craft
Respect The Craft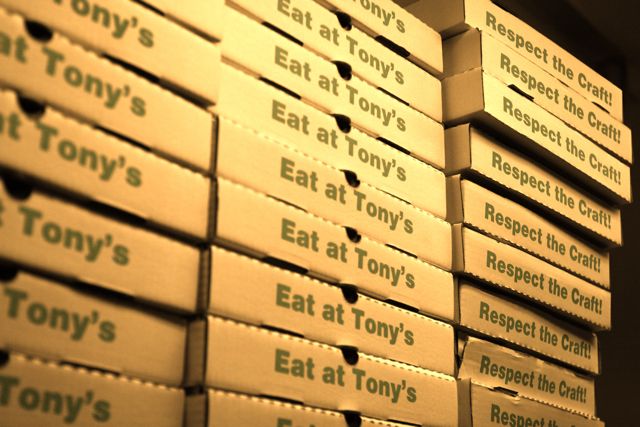 So many things about pizza run through my mind each day, but lately, I've been thinking about pizza as a craft.  I laugh when I see people, writers, critics, or bloggers comparing pizzas from different pizzerias when I believe that they should be celebrating pizza in it's entirety. In the restaurant business we call it the uneducated palate. Understanding all the details of different styles is so very important. From the oven, to the flour, to the cheese and the tomato's, each style varies. The transformation of these ingredients into the pizzas we bring to your plate is something all serious pizzaiolos are proud of and cherish.  If you were to compare Chris Bianco to Anthony Mangieri, or Brian Spangler to Ken Forkish, or Ed Ladou to me– it doesn't make sense because each of us make pizzas for us and for our customers.  The difference in the styles cannot really be compared, only celebrated. I can appreciate a deep dish from Malnati's, or a slice from Joe's, or an artisan pizza from Franny's because they are all great in their own way. When people understand and celebrate the style a light goes off and we become receptive. This receptivity allows us to adapt and enjoy without becoming judgmental. At the level of craft it's all good but respecting the craft is far from common these highly opinionated days.
I understand that we all have our favorites but the vision of each pizzaiolo, regardless of the style,
offers much to be appreciated. The balance of our ingredients, without over powered toppings or over mature doughs, is what makes a great pizza. It's all about balance, consistency, and bake.
I have been making pizzas for 20 years and my travels have taken me to some of the greatest pizza experiences imaginable. I have always kept an open mind when working with other great operators and, now, I have been able to share this with everyone, young and old. It's so rewarding making something that I love, then experiencing the expression of gratification through my customer's eyes.
The forecast for this industry is everlasting long, and will outlast us all. Pizza will be here forever and we can continue to make it better as long as we respect it as a craft. Once we say we are the best, or anyone is the best, that's when we stop the evolution of its greatness. Teaching this is what I feel is the future in our quest to minimize mediocrity and continue our independence as solo operators.
When people introduce me and call me chef I almost get offended. I am a pizzaiolo, no more no less. I just keep thinking, respect the craft and respect the craftsmen.
Tony Gemignani
Recent Articles by Tony Gemignani
Comments
Pizza Quest Info
Resources
Vision Statement
Pizza Quest is a site dedicated to the exploration of artisanship in all forms, wherever we find it, but especially through the literal and metaphorical image of pizza. As we share our own quest for the perfect pizza we invite all of you to join us and share your journeys too. We have discovered that you never know what engaging roads and side paths will reveal themselves on this quest, but we do know that there are many kindred spirits out there, passionate artisans, doing all sorts of amazing things. These are the stories we want to discover, and we invite you to jump on the proverbial bus and join us on this, our never ending pizza quest.
Peter's Books
...and other books by Peter Reinhart, available on Amazon.com