Peter's Blog, Jan. 24th, 2012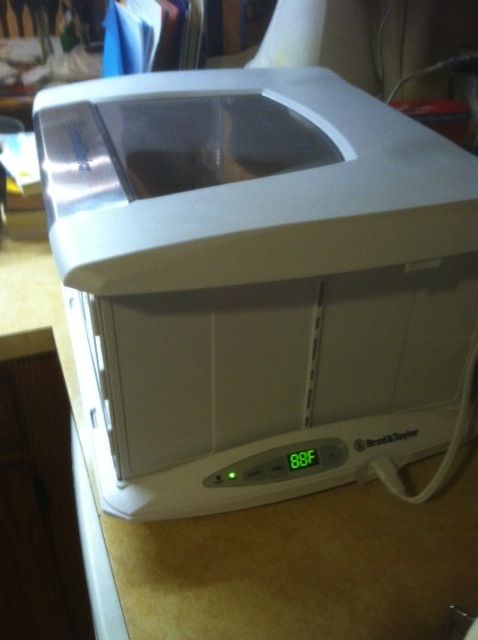 In the past week I received three gifts: the first was a new folding proof box for home bakers made by Brod & Taylor. I tried it out and love it for two reasons: during my baking classes for home cooks I get asked all the time how to proof bread without a professional proof box. I suggest things like using the dishwasher as a steam box, the microwave with a glass of boiling water, an upside down styrofoam box with a lightbulb hanging through the roof, and other improvisations. But this new device is a compact (yes it folds up for easy storage) mini-version of a real proof box (and you can even make yogurt and sour cream in it), with a hot plate, water pan, and, temperature controls. The second thing is that it's just a beautiful design, something you want to let people see. I just read the Steve Jobs biography and have a new appreciation of his genius for creating (with the help of his over-worked and over-chastised, under-recognized team of collaborators) beautiful tools. This is a similarly beautiful tool and, for serious home bread bakers, solves the proofing problem.  We all have a tendency to say, "Hey wouldn't it be nice if someone would make …." and then we go on with life.  Well, these guys went out and made it and it sells for about $150. Check it out at:  http://brodandtaylor.com/
This must be "thank the people week." Here's the second of the three gifts I mentioned above,  a great e-mail from Raphael Vaccaro along with some photos he sent. I'm posting this not because we will post every restaurant person that writes to us (though I am willing to post some as Guest Columns if you send me a good story at peter@pizzaquest.com), but because I love the fire and passion and sense of connectedness with which he tells his story (and I like the way his pizza looks too!). We say here that we want to celebrate artisans and artisanship wherever we find them so here's an example:
Good Afternoon Peter:
My name is Raphael Vaccaro.  I am second generation restaurateur in Akron Ohio.  I have been working in the industry all of my life.  About 2 years agoI had an epiphany that would change the way I cook and the whole concept of bread making.  You do not know it, but your books and explanation had a lot to do with it.  This together, with the passing of my father, the patriarch of the family business; I have felt great comfort in and peace knowing that a 58 year old family pizza business has been elevated to the next level.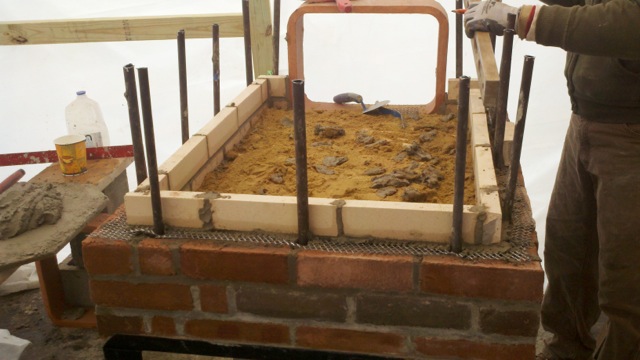 Just a quick intro:
· My father started in 1957 — a classic deck oven pizza business.  It's grown into 7 locations.
· He was the first in the area to install a Middleby Marshall conveyor convection oven.  All stores utilized them.  This was in the early 70's.
· Transferring the pizza cooking process from deck oven to conveyor gave us the ability to do high consistent volume, but we also sacrificed a lot of texture.
· In the early 90's my father went from several locations to one location, changing his venue from classic old school Italian. I felt the need to go upscale because we relocated into a very upscale high end neighborhood.
About 2 years ago my brother built a wood-fired pizza oven in his back yard.  He kept telling me how good the flavor of my parents old style pizza is in that oven.  It was my dream to go with the wood fired ovens.  The caveat to the oven is that most restaurateurs do not know how to use them.  They have no concept of intense temperature, how to work with dough, and the cold slow fermentation of yeast.   I see countless pictures on the web of wood fired pizza's, artisan Napolitano style, true to Italian heritage, blah blah blah.  The pictures I'm sending, though, look OK in high resolution, but when you actually follow the procedure of retarding dough, the quality and flavorand overall result is beyond ordinary or what any picture can show.
My brother introduced me to the Bread Bakers Apprentice and Pain à l'Ancienne…I have since changed the whole pizza making procedures that my father started to the next generation of Vaccaro's Pizza.
About a year ago I found an old Blodgett deck oven and refurbished it.  I opened up the gas valve to change the btu's from 37k to about 65k btu.  I lined it with fire brick.  I added a 650 degree thermostat.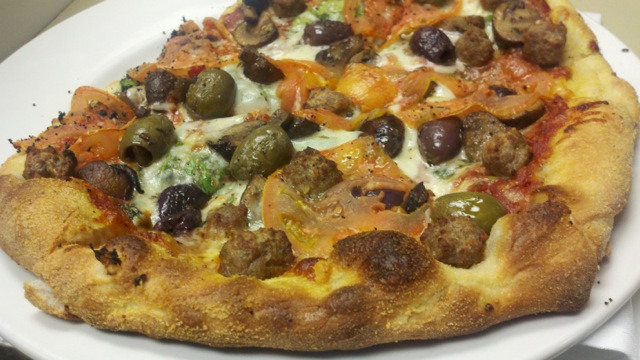 The story goes on and on and on.  Enclosed you will find the final product with Pain à l'Ancienne and 00 Caputo flour.  The crust is INCREDIBLE.   I also switched from using provolone or mozzarella like any other American style pizza and switched to 100% DOP Pecorino Romano.
I look forward to more correspondence as this pizza tradition develops into the next tradition of our family business.  My next version of dough will be whole wheat and also using spent grain from a local micro brewery.
Raphael
PS…I have also enclosed some pictures of a new prototype oven I am building to be mobile for my catering.  It is a combination of the Pompeii and Tuscan ovens.  This is lined with thermal blanket with fire brick.   I should reach 800 degrees with no problems and be able to roast meats for my dinner service.
Ciao
Raphael Vaccaro
Vaccaro's Trattoria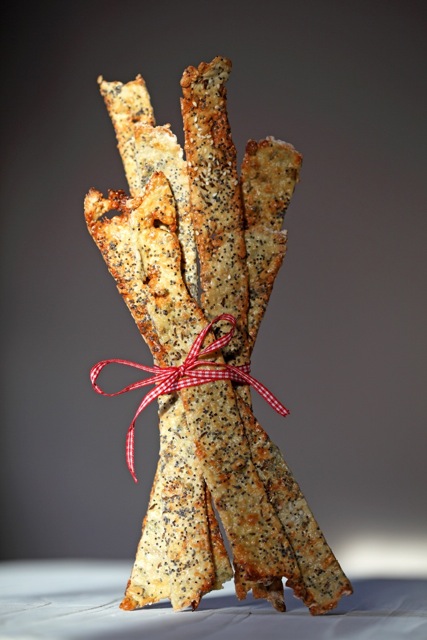 Finally, gift number three, here's a note from a home baker in the UK, Ilian, who also happens to be a professional food photographer, as you will see from these amazing shots. If you like them, check out his website for more. Enjoy!   www.ilian.co.uk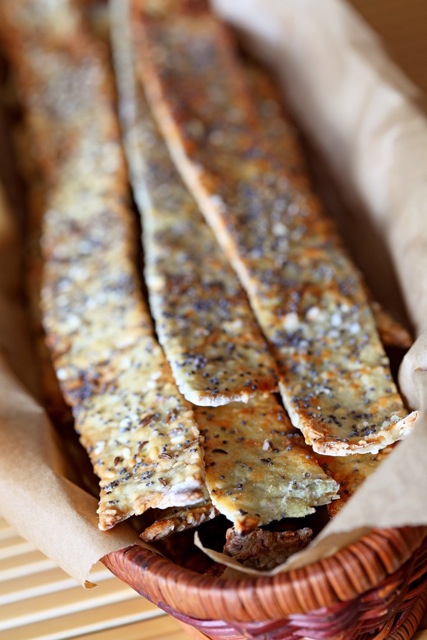 Dear Peter,
Just want to say I have your Whole Grain Breads book and I made Four Seed Crackers. Thanks for the recipe, the crackers are amazing. Attach are some of my images.
Best Regards
ilian
Okay folks — you did all the work this week and thanks to Ilian, Raphael, and Michael Taylor of Broad and Taylor.  And to everyone else,  do feel free to share your stories with us — we'll publish the ones that carry the same spirit as these.
Comments
Pizza Quest Info
Resources
Vision Statement
Pizza Quest is a site dedicated to the exploration of artisanship in all forms, wherever we find it, but especially through the literal and metaphorical image of pizza. As we share our own quest for the perfect pizza we invite all of you to join us and share your journeys too. We have discovered that you never know what engaging roads and side paths will reveal themselves on this quest, but we do know that there are many kindred spirits out there, passionate artisans, doing all sorts of amazing things. These are the stories we want to discover, and we invite you to jump on the proverbial bus and join us on this, our never ending pizza quest.
Peter's Books
...and other books by Peter Reinhart, available on Amazon.com