A Third Place
I've been thinking a lot lately about something called Third Places because, in these challenging times, it's so hard to make real connections with real people. Our homes are being built closer together while our family schedules have caused us to live further apart. In our quest to become more efficient at work we now have even more work to do yet less time to do it in effectively. It seems to me that there is an incredible personal and communal imbalance taking its toll on our primal need to connect with others outside of home and work. That's why I think there's a vital need for people to invest more time in meeting one another in a "Third Place."
So what is a Third Place?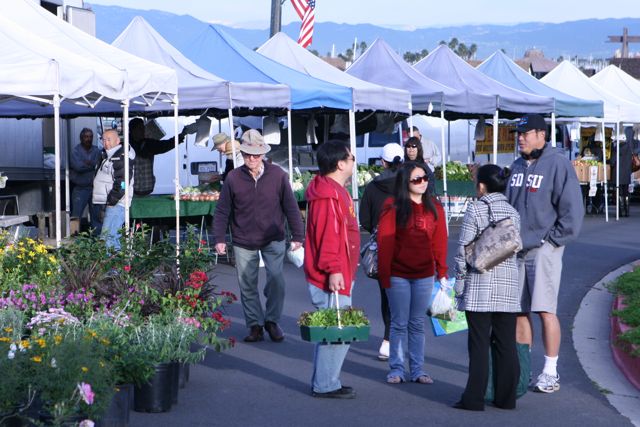 The Third Place is a term used to describe a social environment that promotes the growth of community. It's typically a free place to gather and socialize and often involves food, music, entertainment and conversation. If home is the First Place and the Second Place is the office, then the Third Place is a venue to form meaningful encounters and connections beyond our family life and our careers. In the past, examples of this type of "place" were town squares, bowling alleys,
diners and coffee shops –pre wi-fi.
Today, farmers markets have become a new Third Place. The sights, sounds, and flavors that are a part of these markets create a lively, welcoming atmosphere not to be found anywhere else, together in one 'place'. I go there on a regular basis to buy fresh locally grown organic produce. The farmers that I've gotten to know personally are all amazing cooks and are very open about sharing their recipes. I also go for the rich cultural experience and to see a snapshot of the lifestyle of the people that live within my local community.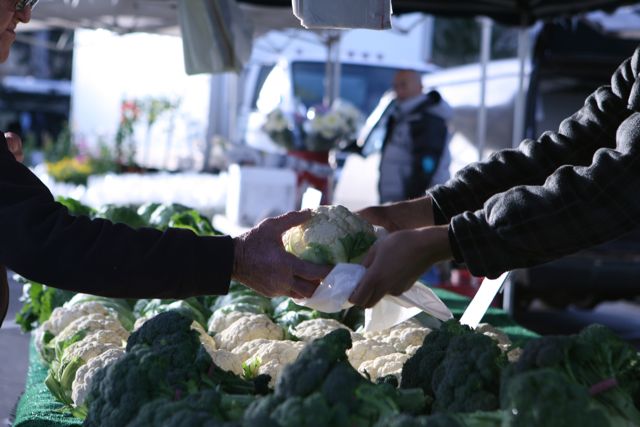 Farmers markets are popping up everywhere. There are over 4,000 across the US.  Some markets are in nearby public parks or downtown areas where interesting folklore or historic landmarks can be found — like the public collaborative piece of artwork in one of the alleyways of the San Luis Obispo Farmer's Market.
They are also having a far-reaching impact on communities as a whole.  City planners and urban architects have stepped up to the proverbial plate by allocating the physical space and the funding for start-up farmers markets. Thus, depressed downtown areas are becoming economically revitalized through the foot traffic caused by these markets.
One of the nicest things about farmers markets as a Third Place is that it's happening naturally, or one could cleverly say, organically.  Whether I am walking to my local market here in Boulder or visiting a market in another part of the country, my experiences lead me to believe that public settings like these fulfill our primal, human need for community. When this need is met, balance occurs between the two other "places" in our lives too.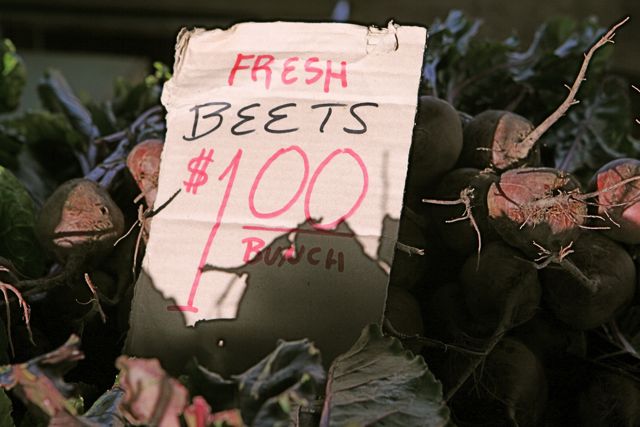 Balance can be something that I have a fantastic tendency to loose track of. Although, with help from a great soup recipe made with locally grown beets that I found at my local farmers market, I know I can manage to find it again.
Recent Articles by Joseph Pergolizzi
Comments
Pizza Quest Info
Resources
Vision Statement
Pizza Quest is a site dedicated to the exploration of artisanship in all forms, wherever we find it, but especially through the literal and metaphorical image of pizza. As we share our own quest for the perfect pizza we invite all of you to join us and share your journeys too. We have discovered that you never know what engaging roads and side paths will reveal themselves on this quest, but we do know that there are many kindred spirits out there, passionate artisans, doing all sorts of amazing things. These are the stories we want to discover, and we invite you to jump on the proverbial bus and join us on this, our never ending pizza quest.
Peter's Books
...and other books by Peter Reinhart, available on Amazon.com