To Be a Sacred Baker
Recently I have been thinking about artisanship, integrity, and the pizzaiolo. I am an Englishman with no Italian heritage and, as such, do not feel well qualified to make pronouncements about what constitutes an authentic pizza, if in fact there is such a thing. But I am a professional pizza maker, and have been wondering what shortcuts can be made without sacrificing authenticity.
I perfected my pizza making skills with second and third generation pizzaiolos at London's most talked about pizzeria,
Franco Manca
. The owner, Giuseppe Mascoli, went to remarkable lengths to create authentic Neapolitan pizza. My father and grandfather were time-served master bakers, and I have spent forty years bread making.  So I do know my pizza and my dough.
I am sure there are as many opinions on what constitutes the perfect pizza as there are pizzaiolos. How far can one stretch the rules before one is no longer an artisan? And does it matter anyway?
I currently co-own a mobile pizza business with a wood fired oven, which we take around to festivals and community gatherings in the UK. I have been doing this for several years and the business has become very successful. For this coming season we have decided to expand again; bigger oven, more staff. What is the price of expansion?
I have always used a wood fired oven, designed and built by myself, but some competitors use gas fired ovens for that stone baked taste.  I have always mixed my dough totally by hand, it is hard to move a mixer around and there is never any electricity, and the quality is far superior to my competitors who mostly use a mixer or brought-in frozen dough balls.  I have never used a mechanical pinner on the dough, preferring hands, flour and marble. I always use 100% mozzarella, but never San Marzano tomatoes.
I would like to retain the quality of our pizzas; can this be done, I am always wondering, if we compromise on the process or the product? Does mechanization jeopardize both my personal integrity and my pizza integrity? When I was a professional artisan baker fifteen years ago my motto was No Compromise, yet somehow I ended up with a huge bakery and  twenty full time bakers, and working eighty hours per week. I managed to maintain an artisanal product but I had to sacrifice my personal integrity. I do not want to do that again this time.
My decision is now guided by my personal spirituality which is centered on upholding my integrity. Hence this summer I am mindful to retain our antiquated and artisanal process. No modernization, no mechanization; off the grid, in touch. These choices are based on my belief that by using his or her hands the dough maker has a direct personal relationship, possibly one that is divine, with the bread. Rolling and shaping the dough by hand is crucial, I believe, if one wants the complexity of texture: moist, chewy, crispy, and charred.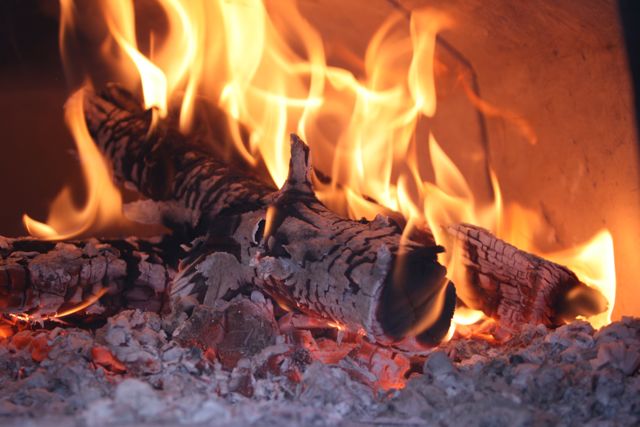 As for the oven, I have seen nothing that can re-create the magic of fire. Real flames; real wood. Sourcing good wood is time consuming. Then, there is the chopping, kindling, and grading; finally hand-feeding the voracious fire inside the alchemical belly of the forno, where the temperature reaches 1000 degrees F. and the pizza bakes in sixty seconds. This is, in my experience, a transformative sacred fire to be honored. How would I feel if I simply turned on the gas and pressed a button? Or electricity? I grapple with wondering if it is un-whole, or unholy.
This is why I no longer call myself an artisan baker, but a sacred baker. I' have come to believe that our customers can see and taste the passion with which our pizza is made. By contemplating the whole, I feel that I can transmit the holy through my hands and, with honor and respect, create a sacramental meal.
Of course, that's just me. I would love to hear what you think about pizza making integrity; what do you feel is sacrosanct and what is compromise.
Note from Peter: You can follow the progress of Michael's mobile pizzeria on Facebook, at From The Hearth. What are your thoughts on this notion of sacred baking or sacred cooking in general?
Recent Articles by Michael Hanson
Comments
Pizza Quest Info
Resources
Vision Statement
Pizza Quest is a site dedicated to the exploration of artisanship in all forms, wherever we find it, but especially through the literal and metaphorical image of pizza. As we share our own quest for the perfect pizza we invite all of you to join us and share your journeys too. We have discovered that you never know what engaging roads and side paths will reveal themselves on this quest, but we do know that there are many kindred spirits out there, passionate artisans, doing all sorts of amazing things. These are the stories we want to discover, and we invite you to jump on the proverbial bus and join us on this, our never ending pizza quest.
Peter's Books
...and other books by Peter Reinhart, available on Amazon.com