Hello Forno Bravo Family,
We are thankful for you and your presence and participation in our wood fired community. 2020 has proven strongly that in the craziness of life, the things that matter most are the people in our lives. Our family and friends are an enduring treasure that form us, support us, and help us to shine! As we go into 2021, let us not forget the lessons we have learned, and the wisdom we can carry with us into the future. So, let's light the fire, raise a glass, and give thanks in the coming weeks and months for all we have and all we've been given.

Happy Thanksgiving!

In This Issue:
Tandoori Salmon from Jon Mills (2020 Recipe Contest Winner)
New Date Announced for 2021 International Pizza Expo

The Forno Bravo Team

Meet Mark and Jenny Bello of Pizza School NYC on Pizza Talk with Peter Reinhart
Pizza School NYC launched 10 years ago as a place for everyday people to learn the art and craft of making a good pizza in their own home kitchens. 50,000+ students later, their dream continues! Mark and Jenny Bello own and operate the school, in both its physical and virtual versions. They fill a number of roles – lead instructors, technical support, head dreamers, recipe developers, outreach coordinators, and master encouragers of their students and clients! Recently, the energetic Peter Reinhart interviewed the Bellos on Pizza Talk. They discussed the school and business, recent pivots during COVID, their future Pizza Retreat Center project, and even demonstrated how to make a creative pizza known as "The Hot Honion!" Click below to enjoy the interview and demo, and learn more about their weekly classes and corporate events.
In the USA, so many of our Thanksgiving traditions revolve around food. In the next section, we are going to celebrate that tradition with a special emphasis on a wide variety of new and favorite recipes you can play with and try out! So, pull out the wood or crank up the gas, it's Thanksgiving week and great recipes await! 🔥🔥

Pizza School NYC's Pizza Crust Stuffing
If you love pizza, and you love Thanksgiving, Mark and Jenny Bello of Pizza School NYC have concocted a way to combine the two. Their recipe puts a new twist on a classic stuffing combination. By first baking pizza dough with onions for the bread portion, you get a perfect flavor infusion built into the base of the stuffing mix. It really takes it up a notch. Add in sausage, sage, and a broth of your choice, and you are in for a moist stuffing side dish that will accent any meal!
2020 Recipe Contest Winner - Jon Mills: Tandoori Salmon in a Cast Iron Skillet
Congratulations to Jon Mills, the winner of our 2020 Fall Recipe Contest! His lively Tandoori Salmon recipe makes both a beautiful appetizer course or an alternative to turkey as the main star on your upcoming holiday menu. Prepared with a make-ahead marinade, the fish cooks extremely quickly in a wood fired oven, retaining both its moisture and flavor. Enjoy your dinner!

GET THE RECIPE HERE
Thanksgiving Classics from FoodTerra
Ah, the classics! A few years ago, we commissioned the brilliant Chef Eric Wilson at FoodTerra to create a set of Wood Fired Thanksgiving recipes for us, and he sure delivered! From Wood Fired Sous Vide Turkey to Shaved Brussels Sprouts and Pumpkin Crostata, and beyond, let these step by step recipes and videos spark your creativity and help you prepare a sumptuous wood fired feast.

WATCH NOW

Education Spotlight
New Date For Pizza Expo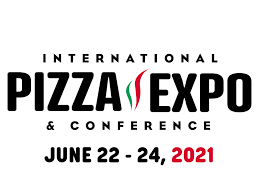 The International Pizza Expo in Las Vegas is an annual pilgrimage destination for many pizzaioli and pizza aficionados. After a hiatus in 2020, plans are well underway for the next show in 2021. With an eye toward the world scene and current conditions, the organizers have pushed the conference date out a few months. The new date is June 22-24. Forno Bravo is excited to exhibit again, to showcase our new products, and feature Master Instructor, Chef Leo Spizzirri of the North Americal Pizza and Culinary Academy at our booth, as he cooks up a storm in his amazing demos from the show floor. Whether in person or on a streamed video, we can't wait to see you at the show!

LEARN MORE
Product Spotlight
Wood Fired Cooking In Time For Christmas

It's time to stoke the fire and serve up the fun! Now, you can have your own wood fired oven in time for Christmas. Forno Bravo offers several models that are specifically sized for "any day cooking," no holiday or special occasion required (though they are great for those days too!) Superfast heat-up times make meal prep a breeze...and a treat. So, order you Primavera, Bella Steel Oven, or Modular Oven Kit now, and get ready to celebrate great food and the good life today!

PRIMAVERA – BELLA – OVEN KITS