Hello Forno Bravo Family,

With so much happening right now, we wanted to take a moment to send our love and care to our customers and friends in all parts of the country. From the wildfires on the West coast, those recovering from the hurricane in the South and the derecho in the Midwest, to the continued COVID-19 challenge most everywhere, there has seldom been a time when it was more important for communities, families, and friends to rally together in support of one another. Here's hoping that you find a spot of joy and beauty today in an unlikely place, share a smile or laugh with a neighbor or child, or just experience the strength you need to face the next minute with grace – please know that everyone here at Forno Bravo is pulling for you and wishing you the best!

In This Issue
New Recipes: Roasted Soft-Shell Crab; Chicken and Pancetta Pizza
Pizza Talk: Featuring Peter Reinhart and Justin DeLeon

The Forno Bravo Team

1-800-407-5119 | Contact Us | Pizza Oven Selection Wizard
2020 Summer Photo Contest Honorable Mentions (Part 2)
We just can't get enough of these beautiful pictures sent in for our contest! This month, we are highlighting a combination of polished pro-type shots and some of the more rustic photos that remind us that a residential pizza oven is within everyone's reach. From Sammy the Snail, to the Cappuccino's "bun in the oven," enjoy a snapshot of this diverse creativity in our "Honorable Mentions – Part 2!"

SEE MORE
Dealer Spotlight:


George and Tena McNeil, MWS Enterprises – Home Pizzeria Ovens
George and Tena McNeil are long-time Forno Bravo dealers. They have been a part of the Forno Bravo family since 2006. When asked why they still rep our ovens, George said emphatically, "Because they are the best ovens in the world. We totally believe in them...and it is fun!" Read more about George and Tena's pizza oven journey from the Northeast to Florida, and now to the Caribbean as well, in our recent interview with him in the Wood Fired Blog.

READ MORE

Thanksgiving Recipe Contest Launched
CONTEST: With Thanksgiving just around the corner, we were inspired to launch a new contest. This one is all about food! We would like to invite you to submit a recipe and photo(s) of one of your favorite Thanksgiving dishes that can be made using your oven for all or part of the preparation or baking. Main dishes, sides, appetizers, and desserts are all welcome – just think "Wood Fired Thanksgiving" as your theme, and let's get cooking!

PRIZES: Winners will be featured in the November Forno Bravo Wood Fired Newsletter and Blog, as well as our Community Cookbook. The Grand Prize Winner will also receive one of our popular Spanish Terracotta Bakeware Pots ($50 Value.) 2nd and 3rd place entries will receive their choice of a 5-pack of 2.2 lb. bags of Caputo 00 pizzeria flour, or an 18" stainless steel pizza tray ($20-24 Value.)

3 Entries per person maximum – Deadline to submit: October 30, 2020

ENTER NOW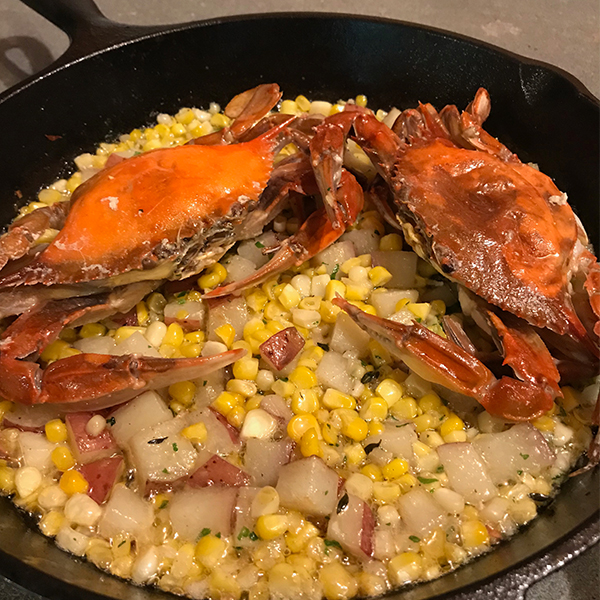 Sweety and smokey soft-shell crabs are a delicacy, but they are surprisingly easy to make in a wood fired oven. Check out John Livera's combination of fresh ingredients and simple steps that yield a perfect meal for a home date night or another special occasion.



GET RECIPE




Can a pizza be both rich and light? It sure can with this delicious combination of smooth Fontina cheese, simple chicken slices, and diced Italian pancetta. It's a great way to take your flavors up a notch without weighing your pizza down.



GET RECIPE
NAPCA Fall Classes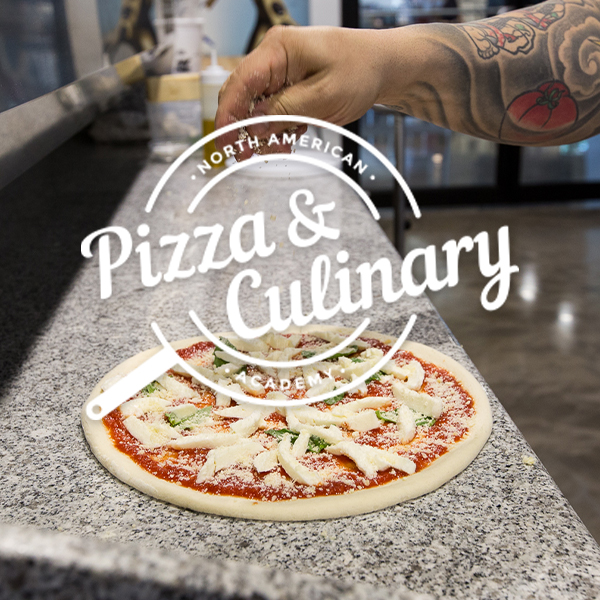 Get a jump start on your pizza and dough making skills with the 1-day SCUOLA ITALIANA PIZZAIOLI course held monthly at the North American Pizza and Culinary Academy in Lisle, IL, just outside of Chicago. Its special focus is on Pizza Classica (a crispier version of Pizza Napoletana) that is a favorite of American wood fired enthusiasts. OR you can go all out with the next 5-day pizzaiolo training course being held Nov 16th. This professional-level training and certification program is top-notch, and a must for anyone wanting to start their own restaurant or catering business.
LEARN MORE AND REGISTER
Ever heard of a "crown pizza?" It is a variation on a Detroit-style square pizza with a tall, crispy, cheese frico (baked crispy cheese rim) and Justin DeLeon of
Apollonia's Pizza
in LA is a master at making it! Learn more about this fun style of pie, Justin's pizza journey, and see a demo of the technique in this new Pizza Talk video with Justin and Peter Reinhart.
WATCH NOW