Dear Forno Bravo Family,
Wishing you many Springtime blessings as we all navigate these challenging and unprecedented times! We hope you and your families are as safe and healthy as possible, and have been able to find joy and peace amidst the uncertainty. Forno Bravo is still doing business, though with staggered/reduced shifts for now and some of our support staff working from home. We would love to serve you in any way we can and we look forward to getting back to full production as soon as possible!
In This Issue
Free Virtual Pizza Expo Workshops Available

Turkey Pesto Meatballs and Chilli Pizza

Recipe for Fine Comfort Food - Chicken Cacciatore

Product Spotlight - Primaveras and Oven Kits
Special: Lower Deposits Make Ordering Easier
To help make ordering (and your cash flow) easier during this time, Forno Bravo has lowered the deposit needed to order a new oven to 25%. (Down from the usual 50%.) This allows you to select the oven you've been eyeing and get it on the production schedule now for shorter lead times later.

Learn more
Slice Out Hunger's
Pizza vs Pandemic Campaign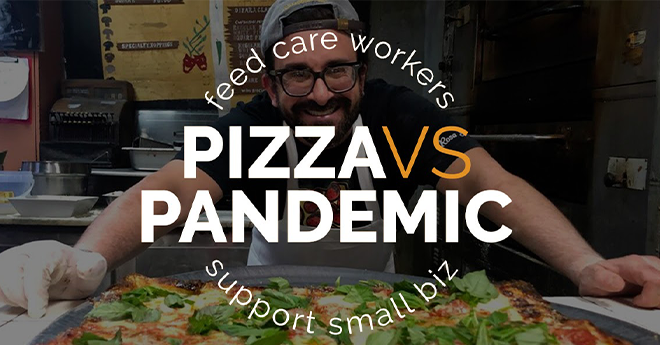 WOW! Since March 21st, Slice Out Hunger and their partners have raised $398k from 5.5k donors, so that 11.7k pies could be delivered to 453 care centers across the country...and counting! A long time fan of this volunteer-run organization, Forno Bravo is thrilled to help promote their new Pizza vs. Pandemic campaign. This project supports both care centers and pizzerias across the country. Please join this effort by making a donation or suggesting a Care Center!

Learn more
Free Web-Based Workshops from the Virtual Pizza Expo
Tune in for 50 hours of free content – seminars, demonstrations, personal interviews, and round table discussions with some of the most successful pizza and artisan bread operators in the business. This Virtual Pizza Expo is offered by the editorial team at "Pizza Today". While the International Pizza Expo had to be cancelled this year, the learning and comradery can still go on. Use the info from these experts to strengthen your business for an even better come back, or build up your home cooking skills as well. Available now until May 6th, 2020
Learn more
NEW RECIPE
The Left-Over Pesto Turkey Meatball Pizza by Brad English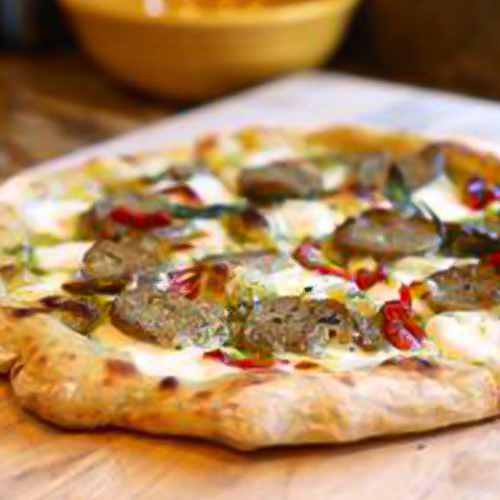 While access to groceries is more limited during this time, sometimes the best pizza's are born from repurposing ingredients used in other dishes! This recipe by Pizza Quest's Brad English is a creative family pleaser straight from your home kitchen. Remember, cooking is good for both your sanity and your belly!

Get recipe
Hidden Gem
Chicken Cacciatore in a Terracotta Pot by Chef Leo Spizzirri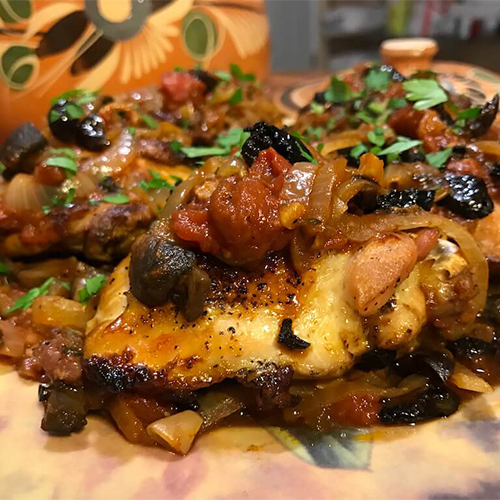 Discover slow cooked, flavorful goodness in this classic Southern Italian recipe, with a wood fired twist. Chef Leo walks us through the history of the dish and terracotta pot cooking in general, plus offers several ideas for variations that will help you make it truly your own. See the recipe in both Video and Print versions.

Get recipe
A wood fired oven that is easy to install, easy to operate, and fun for the whole family. The Primavera arrives at your door with a classic beehive shape that is hand finished in your choice of 7 colors. With either a sturdy, powder coated, steel stand, or ready for an existing countertop, the Primavera is great for both smaller gatherings and every day dinners. They heat quickly and stay hot for hours!
Learn more
The ultimate in quality, economy, and customization, Forno Bravo's modular oven kits provide top notch performance. Our residential line extends from the petite Giardino (2 sizes) to the larger Casa2G (4 sizes) to match your cooking goals, budget, and entertaining style. Kits save days of work compared to a DIY oven, and save money over fully assembled models, for both creativity and convenience!
Learn more
Make 2020 the year you finally get the oven you've been waiting for.
Start your wood fired journey today!