Dear Forno Bravo Family,


Spring has officially sprung! So many changes are in the air -- flowers and trees in bloom, the sun peaking out again after winter clouds, as well as some lifting and shifting of stay at home orders from the nation's Flatten the Curve efforts.

One of the blessings of this turbulent time is the way that people are enjoying spending time in their own neighborhoods and backyards again. Wood fired ovens are a comforting and positive way to take a timeout with family, and to make incredible food as gifts for friends. Try out the recipes below, and be sure to send us a picture of how they turned out. You might just see them in a future edition of the newsletter.

Wishing you peace, and good health as you stay physically distant, but socially connected!

Forno Bravo

In This Issue
Chef Lea's "Spring Pizza" and "Stuffed Pork Loin" Recipes
New Catalogs Available
Oven Special - Only 25% Deposit Required
1-800-407-5119 | Contact Us | Pizza Oven Selection Wizard
North American Pizza and Culinary Academy (NAPCA) Takes on Curbside Pickup and Other Projects
With in-person classes currently on hold until June, the team of chefs at NAPCA have switched gears and returned to their roots. What do you do when you have a gorgeous commercial kitchen, and state of the art dough and oven rooms? You cook! They are using these spaces to create delicious comfort-food dishes for curbside pickup.

The menu ranges from main courses like NY and pan pizzas to Chicken Parmesan, to finishing treats like chocolate banana bread, take and bake cookies, and a selection of wines. They have also added items to their line of ingredients and accessories available for sale through their website.

To continue their passion for teaching, the chefs have also increased their social media and YouTube outreach to stay connected with their students and fans. In an exciting milestone, one of Chef Leo's videos on Making Chicago Pan Pizza has topped 1.2 million views!

SEE THE MENU and WATCH THE VIDEO
Caring for Business While Caring for Community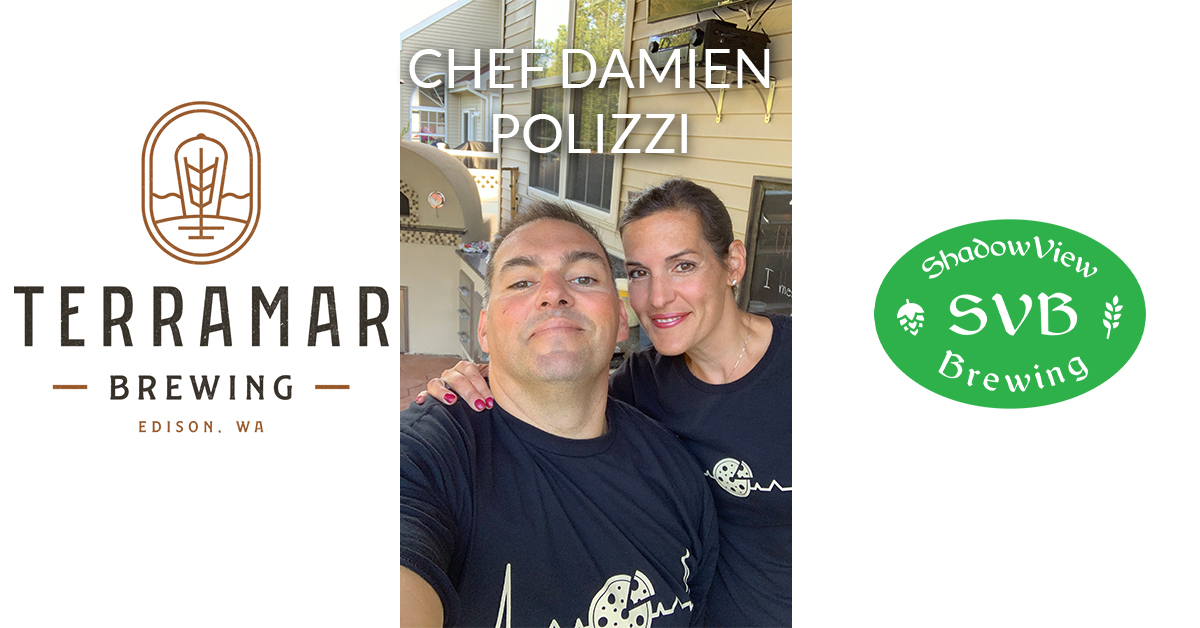 As we continue to ride the waves of change, we would like to honor some of our customers and friends on the commercial side as well. These are local businesses and professionals who are expanding their efforts, finding new ways to stay open, and filling the needs they see within their communities.

Specifically, let us introduce you to ShadowView Brewing in Woodstock, IL who used their wood fired oven to bake and sell fresh bread when it was in short supply; Chef Damien Polizzi of Original Italian Pizza in Tyrone, PA who used his home Toscana110 to make and serve pizza to first responders; and Terramar Brewing and Distilling of Edison, WA, who, like many restaurants, pivoted on a dime to switch to a full pick up and delivery model for their food, but also served as a clearing house for free potatoes that were donated by a local farm.

These front line folks are our heroes and will be yours as well!

READ MORE

New Video Interview Series: Pizza Talk



"Pizza Talk" presented by Pizza Quest is an exciting new Zoom interview series that is launching TODAY. Peter Reinhart will be interviewing the brightest stars of the pizza and artisan communities. Each conversation will be segmented into short episodes that will air over the course of a week.

The first episodes feature a conversation with pizza masters, John Arena (Metro Pizza) and Brian Spagler (Apizza Scholla) on "Tinkering with your Dough" and is available on Facebook, Instagram, and the Pizza Quest Website. You can even sign up for the email list to get updates on the show and schedule so you don't miss an episode!

Find the show

Olives and Lemons Spring Pizza by
Chef Lea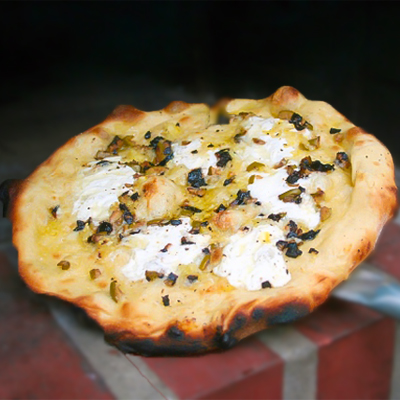 Springtime is perfect for bright flavors and light textures. This unique pizza combo from Chef Lea features a bit of smoky, a touch of salty, and a whole lot of zing! We're betting it's a combination you haven't tried before, but will want to make again and again.

Get recipe
Kale-Stuffed Pork Loin with Cranberries and Pine Nuts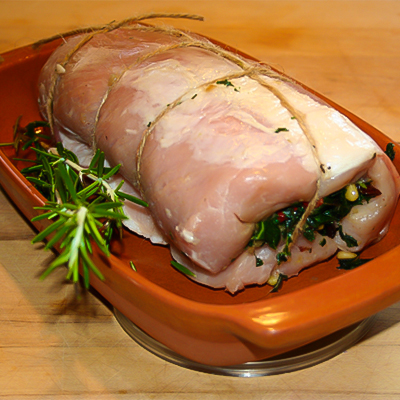 On the opposite end of the spectrum is this healthy, hearty entree. Perfect for a Saturday evening dinner or your Sunday table, this wood fired stuffed pork loin is simple to make, but tastes like a gourmet treat. You know the pizza-making potential of your oven, now try out its roasting prowess!

Get recipe
Product Spotlight

New Catalogs Available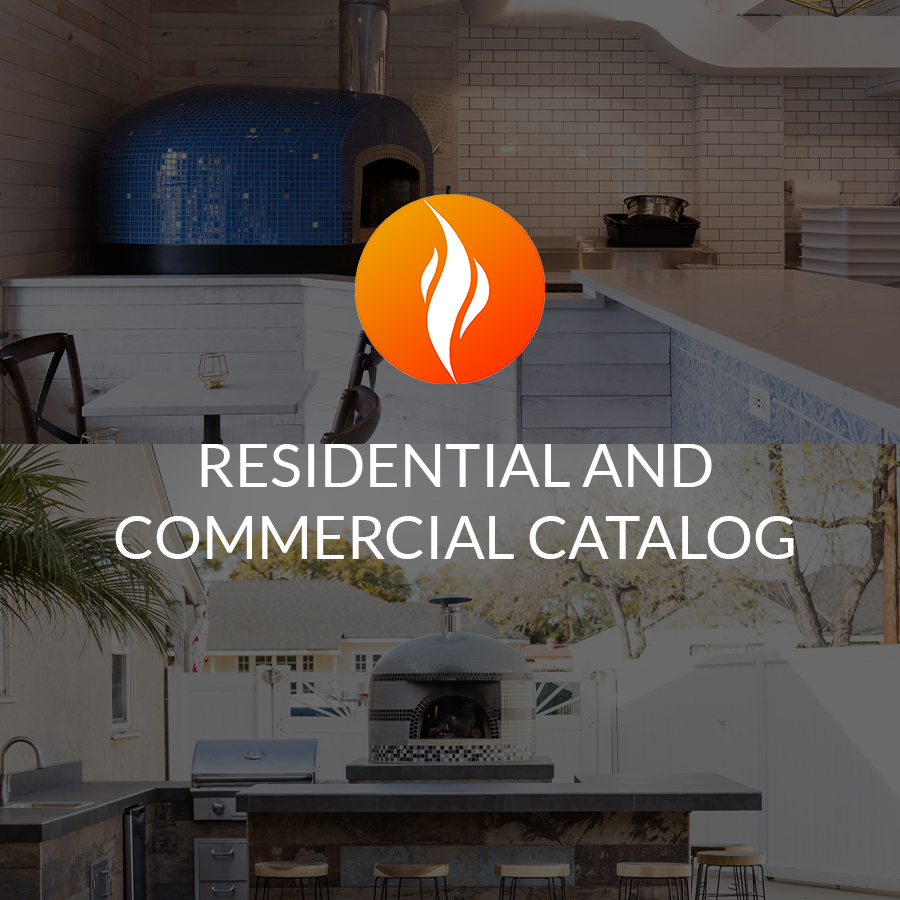 Trying to decide which Forno Bravo is right for your family or your business? Our new Residential and Commercial Catalogs are now available for free. Packed with photos and information in a convenient summary by product style – fully assembled, modular kits, and additional upgrades and FAQs all in one place. Download yours below to enjoy or share it with a friend!
Residential Catalog
Commercial Catalog
Forno Bravo Special
Lower Deposits Required on New Oven And Kit Purchases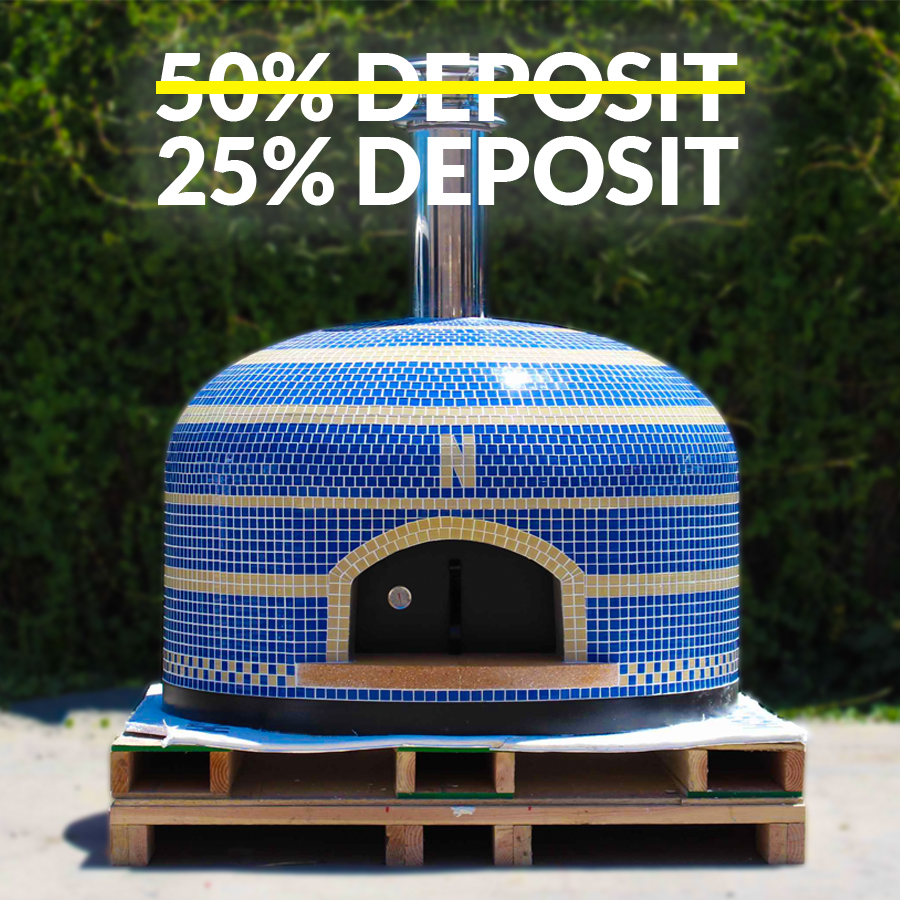 For a limited time, we are keeping deposits to only 25% to lock in your new oven and get it on the production schedule (usual is 50%.) We would like to help make your summer builds easier and stress free, so you can plan your backyard makeover with confidence. Invest in yourself and your home, and enjoy owning your own wood fired oven for years to come!
Learn More