Dear Forno Bravo Family,




At Forno Bravo, we have always referred to our customers as family for a simple reason, for us, you are! Family shares bonds and a common story that goes deeper than business. We are honored that your stories are a part of ours. During these challenging times, we send you our love and support, and hope that you are able to ride this wave of disruption to the normal pace of life with love, humor, wisdom, and safety. We especially send our care and concern for our Italian brothers, sisters, and elders in the pizza journey as they navigate the particularly difficult conditions currently in their country, along with everyone affected by COVID-19.





While much is uncertain, two things that are certain is that

KINDNESS can and should prevail, and GOOD FOOD prepared for each other with love is a gift beyond measure (even if shared with proper social distancing.) Be safe and be well, and may this Wood Fired Newsletter boost your spirits, as we all continue to continue on!



~ Forno Bravo



In This Issue
International Pizza Expo Postponed

Pizza Ovens Go to School

Beer and Pizza, Plus Healthy Flatbread Recipes
1-800-407-5119
| Contact Us | Pizza Oven Selection Wizard
International Pizza Expo Postponed until June 26-28, 2020
Now in its 36

th consecutive year, the International Pizza Expo is a staple feature and annual pilgrimage on the calendar for many industry folks, competitors, and pizza fans. However, this year, with travel restrictions in place and the wise limitation on large gatherings, the organizers have decided to delay the Expo for a few months. The new date of the show is currently scheduled for June 26-28th. The organizers will continue to monitor conditions and will keep their website updated with the latest plans and details. Click Here.



At Forno Bravo, we sincerely hope conditions will allow us to exhibit again this year, and are making plans to do so. However, we are also in a 'wait and see' mode, so that we can make the right decision for the safety of our employees, guests, and chefs.



Sign up here for updates!
Pizza Ovens Go To School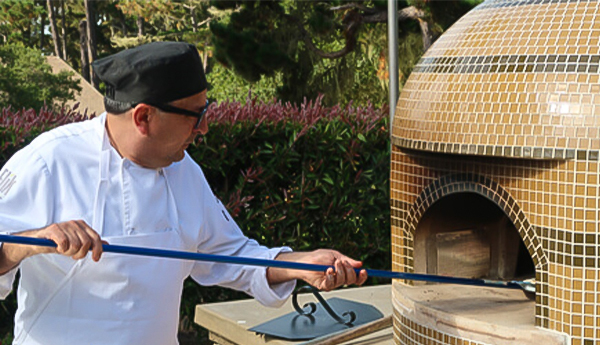 With a renewed focus on the value of the trades, more schools are incorporating the culinary arts into their curriculum. Cooking teaches incredible skills across disciplines in a unique, organic, and delicious way.

Forno Bravo is excited to have worked with several schools across the country to place our ovens in their institutions for their students to learn to use.

In this article, we will highlight a few of these schools and projects for you to enjoy! Help us spread the word. We would love to partner with even more schools this coming year!

READ MORE

Recipe Spotlight:
Maestro Vito Iacopelli Demonstrates Neapolitan Pizza Making in a Vesuvio Oven
We're channeling our inner Italian today by sharing this fun and informative video by Maestro Vito Iacopelli. He currently hails from Southern California. The maestro has made a great how-to video for preparing a pizza with organic purple potato cream sauce, mozzarella, sausage, fennel, and mushrooms using a friend's wood and gas fired Vesuvio.

Chef Vito has been a pizzaiolo since 1993, and a master chef since 2010. His love of Neapolitan-style pizza goes back through 3 generations! Enjoy this high energy video as it brings a smile to your face and chuckle or two as well.
WATCH HERE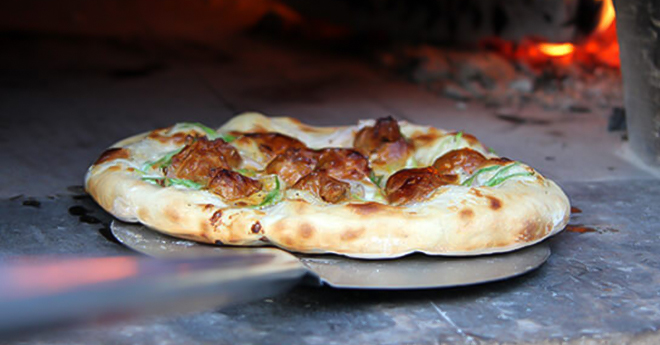 A Little Beer for You, an Excellent Pizza for Me
We've all heard about beer and pizza, well, how about beer
IN pizza? Chef Bart built on the work of veteran pizza and bread maker, Nancy Silverton, to concoct a chewy, malty dough that is sure to delight. You can top it off with a fennel sausage, panna, and scallion combo, and use the extra beer for a chaser! ☺ Besides, hand kneading a bit of dough is always a great way to relax the mind, and work the body.
Get Recipe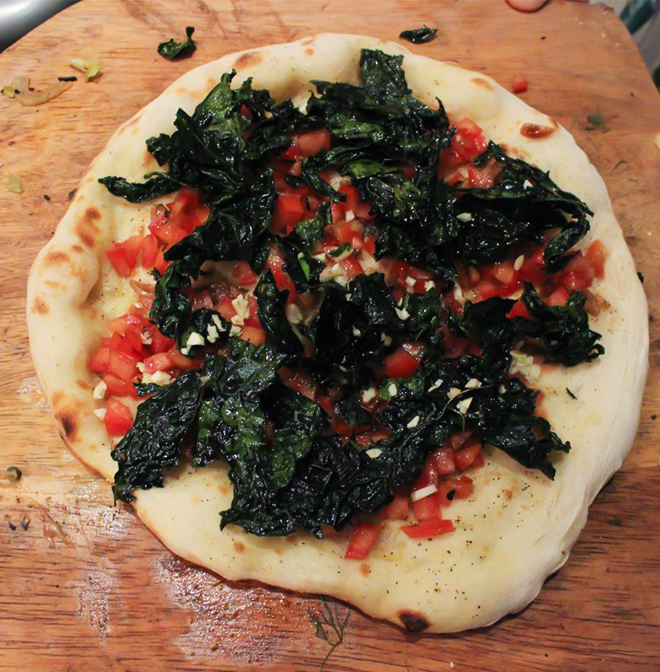 A Healthy, Heavenly Flatbread Recipe by Brigit Binns
Pizza and flatbread are 'kissing cousins' in the bread world. They can often be made with the same dough, though the method of cooking varies slightly. This version is topped with rich, caramelized garlic, crispy roasted kale, and fresh, diced tomatoes for a dish packed with vitamins, antioxidants, and delicious flavors.
Get Recipe
Product Spotlight: Primavera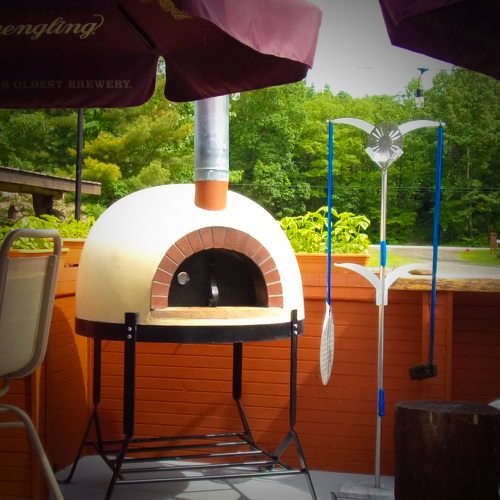 The Primavera is the perfect wood fired oven for evenings at home. Make restaurant quality pizza or bread in the comfort of your own backyard. Personalize your oven from 7 color choices and opt for either a stand or countertop model to fit your space. Units are currently in stock. This oven is very easy to position or install and is a fantastic addition to any patio or backyard area. The Primavera is

THE wood fired oven for families.

LEARN MORE
Follow us on Instagram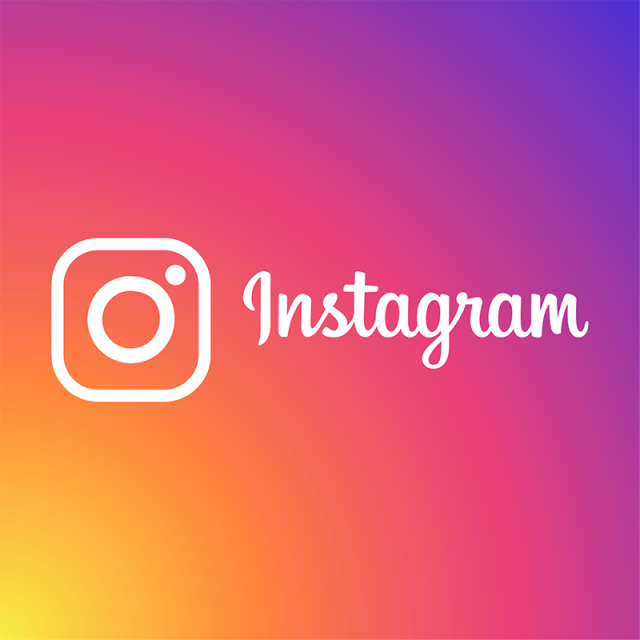 Instagram is a fun place to see photos and short videos, and interact with other pizza oven owners and fans. Forno Bravo is growing our presence on this platform and would love to share our favorite customer and factory photos with you! Follow us on Instagram at forno_bravo and help us build a bigger, more connected community of pizza lovers!