Introducing our new Tuscan Grill. Made in the USA with solid steel construction for strength and even heating, this rack is perfect for grilling steaks, veggies, fish, and anything else in your pizza oven. Use it to expand your cooking options and styles to quickly sear and seal in flavors. By cooking over a bed of embers, smoke from fat drippings create an unmatched flavor profile that enhances meat, fruits, and vegetables.
Solid Steel:
Superior conductivity and durability. One piece construction. Heavy weight to protect against warping in high heat. The Tuscan Grill has similar properties to cast iron – improving its patina and non-stick capacity with each use and only minimal maintenance for years to come. It is made by a US manufacturer who has been in the steel fabricating business for 49 years for quality you can trust!
Ideal Height and Width:
The Tuscan Grill fits in all Forno Bravo and Bella ovens. It is designed to hit the sweet spot of grilling – small enough to slide through the oven mouth, and wide enough to maximize the available cooking space; tall enough to clear a bed of hot coals, but low enough to allow room for a thick steak on top of the grill below the dome.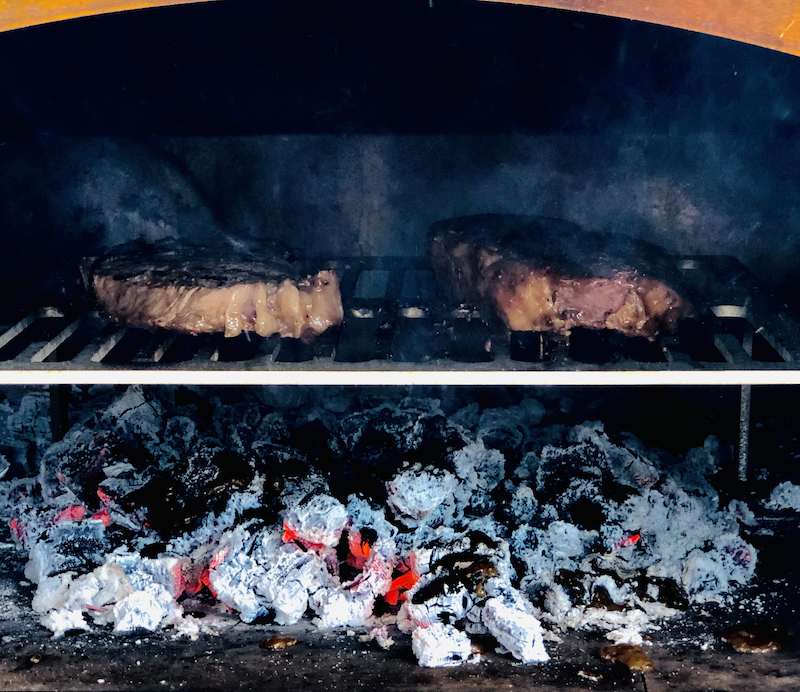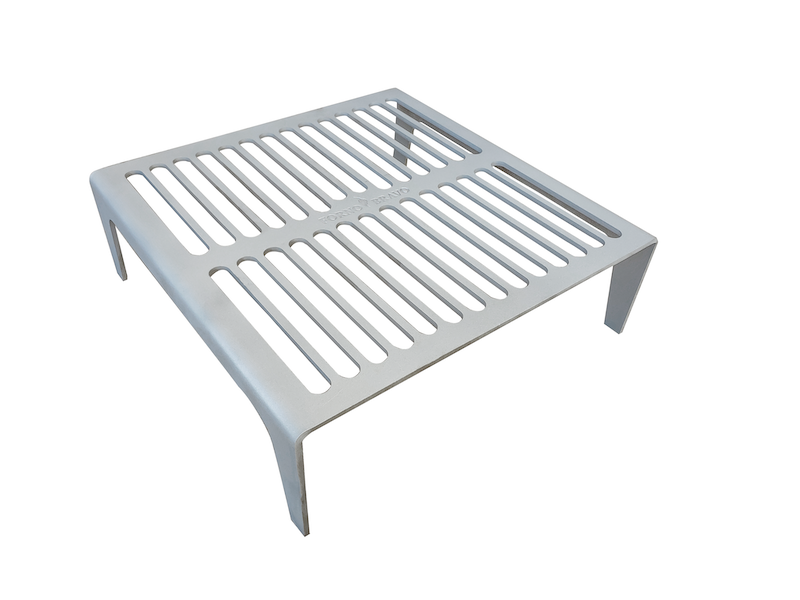 Specifications:
Made from solid, cold-rolled steel for superior conductivity and durability.
Heavy-duty, one-piece construction to prevent warping in high heat.
Precision laser cut design for stylish and functional grates.
Size: 14" W x 13.5" L x 4" H for a large cooking surface that is positioned at the ideal height for food to sear and seal in the juices between the heat of the coals and the hot oven dome.
Properties similar to cast iron for even heating and low maintenance requirements
Instructions for Use – Overview:
Make a fire using 2 to 4 logs. Wait for them to burn down to hot, glowing embers, then carefully center the coals on the oven's cooking floor. Note: Never cook on your Tuscan Grill over leaping flames!
Place the grill over the embers to pre-heat.
Carefully, place your ingredients on the grill with tongs, a pizza peel, or other heat-safe utensils. We highly recommend wearing heat-proof mitts or gloves when working with a Tuscan Grill, as the metal can be extremely hot.
Note: Ember temperatures can vary. Carefully test any meat with an internal cooking thermometer instead of relying on specific cooking times, and do keep a close eye on fruits and vegetables to prevent burning (they will cook quickly!)
Additional tips and instructions are available in the User's Guide that comes with grill.