Welcome to the Forno Bravo Wood-Fired Recipes Community Cookbook: The best wood-fired cooking resource on planet earth.
Forno Bravo ovens aren't just for pizza. There are literally thousands of things you can cook that are only limited by your imagination.
Post recipes, comments and photos of your best wood-fired recipes. Create. Share. Be inspired.
Our Recipes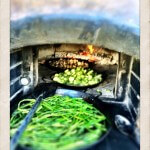 Wood Fired Grill Kaléapeño Bacon infused Brussel Sprouts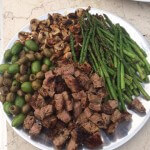 Ultimate Wood Fired Appetizer Platter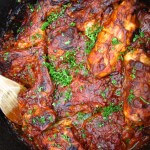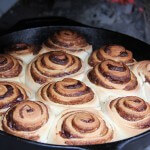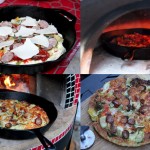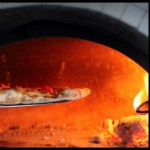 Pancetta Pizza with Smoky Tomato Sauce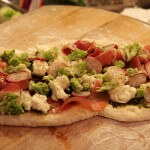 Prosciutto, Pesto, Radish & Romanesco Pie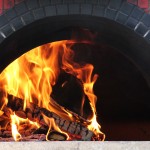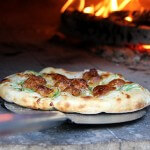 Drink a beer; get inspired.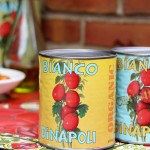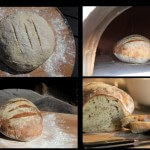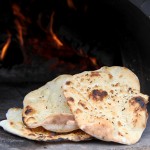 Sesame Seed-Chili Flatbread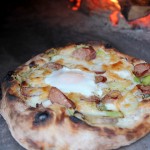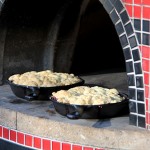 Strawberry And Rhubarb Cobbler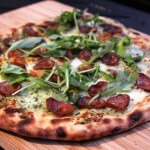 Andouille Sausage & Pesto Pizza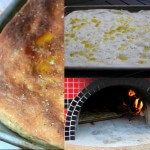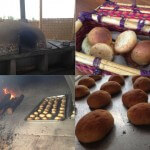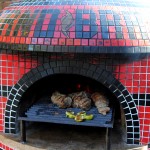 Grilled Pork Tenderloin & Figs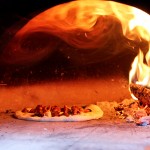 Taleggio And Golden Chanterelle Pizza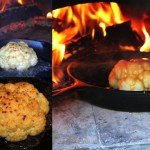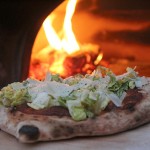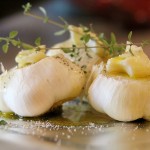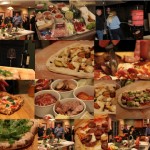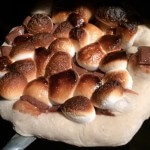 Happy Thanksgiving …. S'more Pizza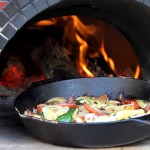 Fire Roasted "Ratatouille"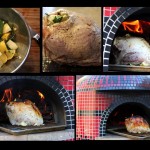 New Tradition – Forno Bravo Oven Fire Roasted Turkey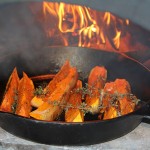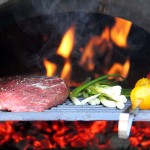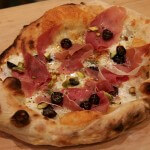 Prosciutto and Concord Grape pizza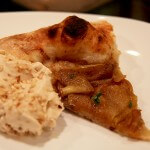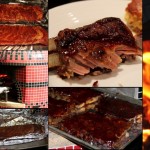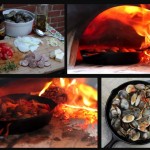 Fire Roasted Clams with Andouille Sausage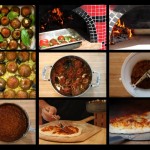 Classic Dough And Smoky Tomato Sauce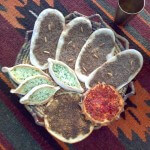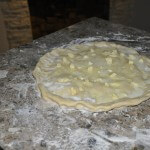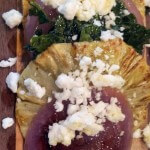 Roasted Onion and Pineapple Salad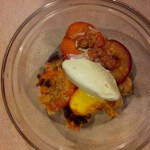 Roasted Stone Fruit With Oat Streusel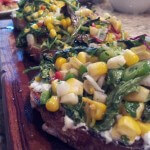 Corn Tartine With Chevre and Rocket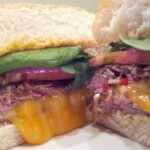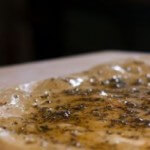 Multi-Purpose Herb Oil by Peter Reinhart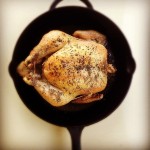 Roast chicken with lemon and thyme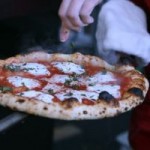 Crushed Tomato Pizza Sauce by Peter Reinhart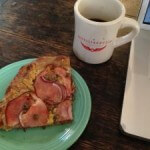 Quick Breakfast Pizza From Brad English, Pizza Quest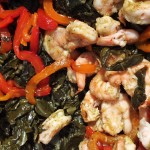 Jerk-Spiced Shrimp With Slow-Cooked Collard Greens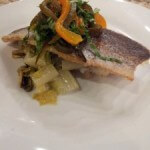 Seared Rainbow Trout With Crispy Rice Cake, Pickled Peppers and Roasted Lettuce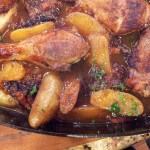 Braised Chicken With Bacon, Fingerling Potatoes and Dried Fruit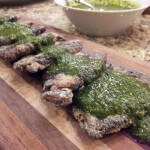 Sunchoke Homefries With Chimichurri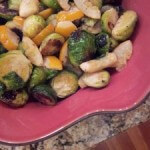 Brussels Sprouts With Oven Roasted Meyer Lemons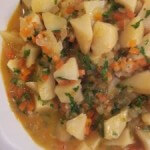 Braised Parsnips With Cara Cara Oranges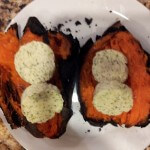 Ash-Roasted Sweet Potatoes With Sage and Honey Butter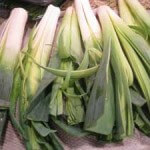 Kale and Roasted Leek Gratin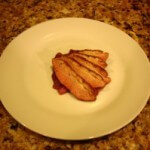 Slow-Roasted Duck Breast With Rhubarb-Savory Compote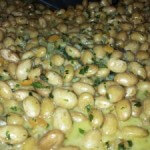 Braised Shell Beans With Parmesan Broth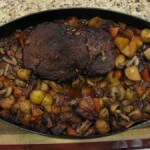 Braised Beef "au Chasseur"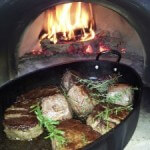 Seared Beef Tenderloin With Black Sheep Cheese and Roasted Tomatoes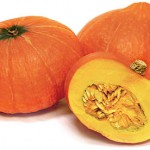 Red Kuri Squash-Brown Butter Puree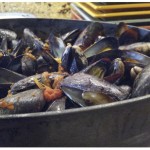 Mussels With Chorizo and Beer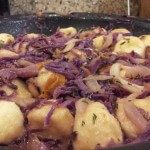 Ricotta Gnudi With Roasted Cabbage and Marconi Peppers
Stuffed Peppers With Feta, Pecans and Cherry Tomatoes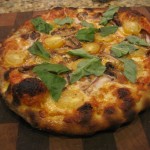 Pizza With Roasted Mushrooms, Cherry Tomatoes, Red Onion and Basil
Curried Cauliflower With Chickpeas and Golden Raisins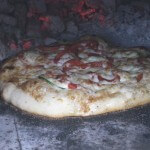 Zucchini and Roasted Red Pepper Pizza With White Wine Cream Sauce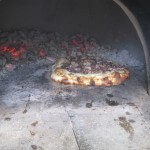 Potato, Roasted Radicchio and Thyme Pizza With White Wine Cream Sauce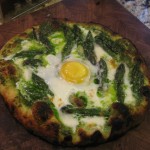 Pesto, Asparagus and Egg Pizza
Wood-Fired Black Bean Enchiladas
Roasted Beets With Greek Yogurt and Almonds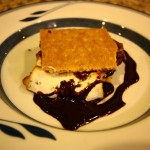 Roasted Asparagus With Romesco Sauce
Roasted Mushrooms With Green Garlic
Spicy Roasted Fennel With Basil and Pumpkin Seeds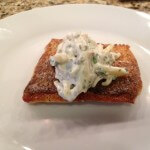 Oven-Roasted Whitefish With Braised Celery Root Remoulade
Roasted Carrots With Bacon and Maple Syrup
Roasted Leeks in Mustard Vinaigrette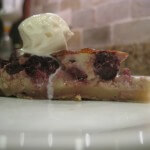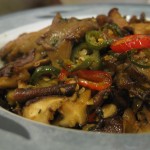 Pan-Roasted Pike With Sherry-Glazed Mushrooms and Polenta
Roasted Sweet Dumpling Squash with Blood Orange Vinaigrette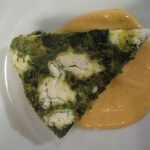 Spinach, Scallion and Chevre Frittata with Roasted Pepper Mayo
Slow-Cooked Kale with Tomatillos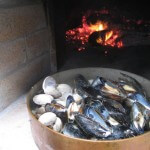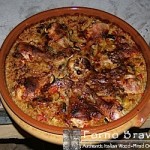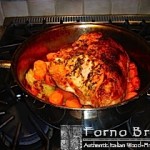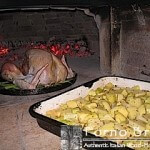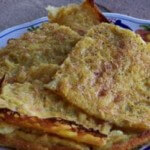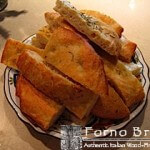 Schiaciatta: Tuscan Flatbread
Schiacciata, with a Little Sourdough: Tuscan Flatbread
San Marzano Tomato Pizza Sauce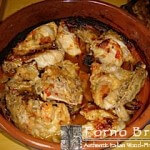 Pollo Fricassea (Chicken with White Wine)
Stuffed Turkey Roll — Rotolo di Tacchino
Brick Oven Chicken Madeira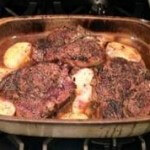 Brick Oven Mushroom Stuffed Pork Chops with Pears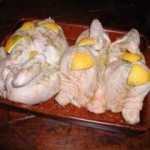 Chicken ala Griglia (Brick Oven Grilled Chicken)
Brick Oven Roast Chicken and Fennel
Chicken Diavolo (Devil's Chicken)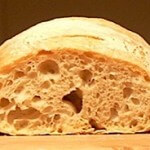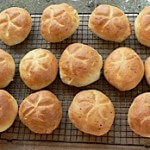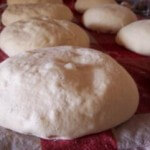 Authentic Vera Pizza Napoletana Dough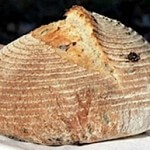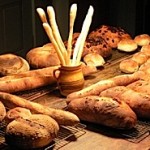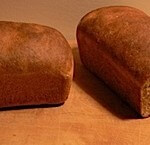 Wood-Oven Goat Cheese Sandwich With Shallot Relish and Kale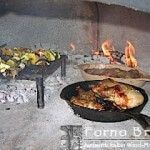 Grilled Chicken a la Toscana Cooked Under Bricks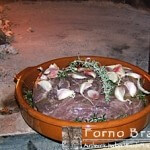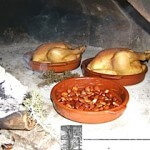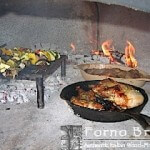 Tuscan-style Roasted Summer Vegetables on Rosemary Skewers with Herb Pesto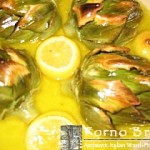 Roasted Artichokes with Lemon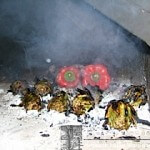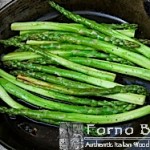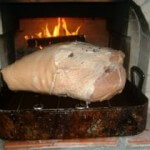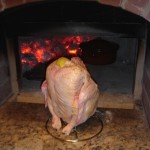 Vertical Chicken (also known as Beer Can Chicken)
Verde Trovato (Potatoes and Found Greens)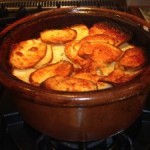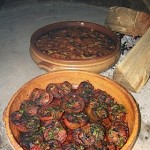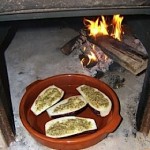 Roast Eggplant, Pepper and Onions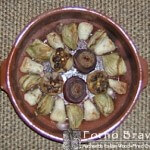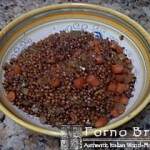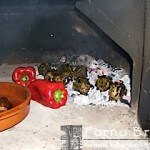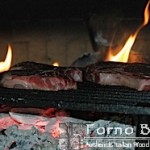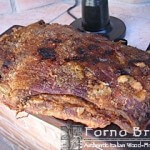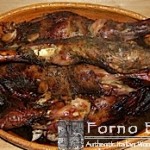 Leg of Lamb or Lamb Shoulder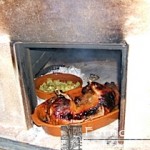 Cochinillo (Roast Suckling Pig)
Brick Oven Beef Rib Roast
Salt Encrusted Pork Loin over Leeks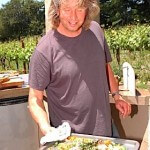 Roast Salmon with Vegetables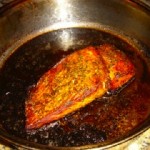 Brick Oven Honey Rosemary Salmon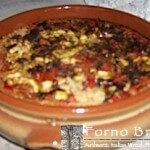 Baked Rice with Vegetables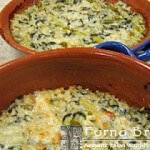 Baked Risotto with Asparagus and Swiss Chard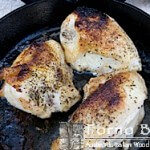 roasted flatiron steak with red wine onions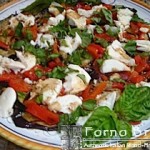 Tomato, Basil, and Goat Cheese Tapas
Brick Oven Figs, Honey and Greek Yogurt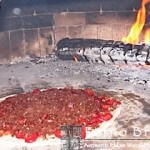 Chocolate and Strawberry Pizza
Roasted Chestnuts with Brown Butter and Lemon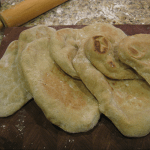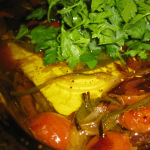 Leftover pizza doughball bread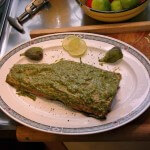 Omul s Zapravkoj Gorcicnoj (salmon)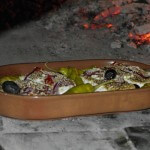 Wood-Oven Roasted Thanksgiving Turkey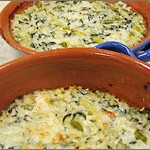 Roasted Brussels Sprouts With Oranges, Olives and Currants
Sweet Potatoes and Pineapple (Thanksgiving Recipe Idea)
Bacon-Wrapped Asparagus (Expo Recipe by Joseph Pergolizzi)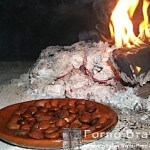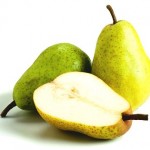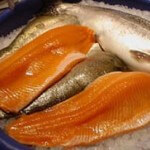 Rainbow Trout (Courtesy of The ARCH)
WFO lamb shanks with preserved lemon
Pollo al mattone (chicken under a brick)
Roasted Red Onions in Honey Balsamic
Oven-roasted chicory and carrot salad with charred sweet onion vinaigrette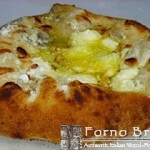 Dessert Pizza with Mascarpone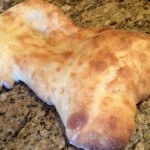 Ciabatta Italian Hearth Bread
Grilled Shrimp on Rosemary Skewers
Brick Oven Sea Bass with Mushrooms